Mad Samurai options Elizabeth McClung novel
Matthew Cervi's Vancouver-based prodco will adapt the post-apocalyptic thriller into a feature film. (Cervi pictured.)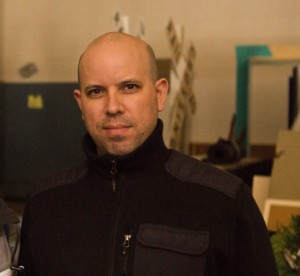 Vancouver-based Mad Samurai Productions has picked up the option to Elizabeth McClung's novel Zed, planned as a Jeff Renfroe-directed feature film.
The Matthew Cervi-helmed prodco is currently developing the screenplay with screenwriter Mark Bacci. Production is set to begin in 2016.

Zed, released in 2005 by Vancouver's Arsenal Pulp Press, follows its eponymous 13-year-old heroine as she hunts a serial killer in "The Tower" – a contained, post-apocalyptic housing estate inhabited by drunks, murderers and rapists.
The novel first came to Cervi's attention when Brian Lam of Arsenal Pulp Press personally recommended the book to him nearly two years ago.
"When I read it, off the page it just felt like it was the perfect vehicle for a feature film," Matthew Cervi told Playback Daily. Soon after, Cervi and Lam began preliminary talks about negotiating a deal for the novel.
Cervi and director Renfroe first collaborated on the successful 2013 sci-fi feature The Colony, an estimated $16 million feature distributed by eOne in Canada and Image Entertainment in the U.S.  In line with The Colony's dark themes, Cervi said Zed's post-apocalyptic themes put the story firmly in Mad Samurai's wheelhouse.
Mad Samurai also coproduced Cruel and Unusual, a film set in the afterlife. The film was picked up for U.S. distribution by Candy Factory in March this year.
Zed's author Elizabeth McClung passed away in 2013.