Beyond to distribute CMJ's Outlaws
Natural Born Outlaws will head to MIPCOM with the Australian distributor. (CMJ Productions II CEO John Kuyk pictured.)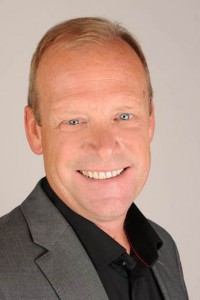 Australia-based distributor Beyond Distribution has picked up the global distribution rights to crime series Natural Born Outlaws from CMJ Productions II.
The 10-part series, currently in production in Montreal, will be launched by Beyond Distribution at MIPCOM in October. As previously announced, CMJ has inked first-run agreements with Discovery's American Heroes Channel in the U.S., the Discovery Channel in the U.K. and Ireland, and History in Canada.
Following the iconic tales of outlaws such as Bonnie and Clyde and Al Capone, the series also tells the stories of the law enforcers who eventually brought them to justice.
Leo Singer will direct the series, while Sylvia Wilson serves as series producer. The series is set to premiere in Canada this fall on History.