IPF invests nearly $2M across 14 web series
Projects in the final funding stage include Whiskaye Films' White Ninja (pictured) and Vahana Films' Dhaliwal '15.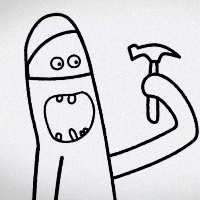 The Independent Production Fund  (IPF) has unveiled the names of the 14 scripted web series selected to receive funding in its 2015 round of financing, including Whiskaye Films' White Ninja and Vahana Films' Dhaliwal '15.
The funder will make equity investments of nearly $2 million across the 14 projects, all of which will be produced in 2015. Nine of the projects are English-language, while five are French-language. The IPF received a total of 195 applications from across Canada, which were then whittled down to a shortlist of 27 by a 40-member pre-selection committee. This is the sixth year the funder has provided financing to web series projects, with the goal of increasing Canada's skills in the digital storytelling space and promote Canadian digital productions to global audiences.
The winning projects were chosen by an international jury along with industry evaluators and IPF board members. The web series were evaluated based on content, production styles and processes, formats, business and promotion models, audience engagement and revenue potential.
The productions selected to receive funding via the IPF's 2015 funding round are: Frostbite Pictures' Demon X, Vhana Films' Dhaliwal '15, Productions Babel's Écrivain Public, Farmhouse Productions and Duopoly Canada's Epic Studios, Secret Location's Halcyon, Fauxhemian Films' Haunters, Blachfilms' Marc-en-peluche, Urbania's Les Millionnaires, SPORT's Mouvement Deluxe, Slow Clap Films' My 90 Year Old Roommate, N5 Pictures' Petrol, Space Mop's Squadron 86, Les films Encyclopedine's Switch & Bitch and Whiskaye Films' White Ninja.
In addition to supporting web series, the IPF also provides professional development grants to organizations and the programs they run. Organizations that received financing were the Association IMAGO, the Atlantic Film Festival Association, the St. John's International Women's Film Festival and the Youth Media Alliance.