2015 Indie List: Who spent what – and why
Are all your entertainment eggs in one basket? Playback's annual feature looks at how top-performing Canadian prodcos are hedging against risk.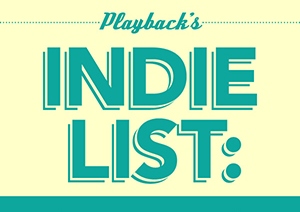 Every year, Playback solicits data from the industry on what independent producers spent on production in each calendar year. The surveys are voluntary and reflect data compiled by each individual company. The exception is public companies (DHX, Lionsgate), which were tallied by Playback based on publicly available quarterly reports.  Below is our annual editorial feature based on findings gathered through the surveys, and at the end, you will find links to compilations of survey data by genre. This feature and the Indie List chart originally appeared in the Summer 2015 issue of Playback magazine 
By Julianna Cummins
With millions in tangible benefits money making its way through a still-robust broadcast system, there's a good chance that 2014 will be looked back upon as a banner year for Canadian independent production.
As has been the trend in recent years, one of the biggest markers of those in the top 10 or 20 on the Indie List is diversification. Whether it's into new genres or new countries, Canadian producers spending the most on content are doing it across categories with an eye to surviving in a cutthroat media marketplace. The result of this has been an increase in M&A activity in the sector, new U.S. offices and lots of coproduction and co-venture deals.
Without putting too much emphasis on Let's Talk TV, these moves are moreso reflective of the globalization of the content industry and the new strategies necessary to feed it. Let's Talk TV emphasized what many already knew: the pot at home is shrinking and new approaches and ideas are needed.
Many of you agreed. Our Indie List poll found that, when we asked if opportunities for producers were better, worse or the same right now, the majority – surprisingly – said, "the same."
As Dan Smiley, manager, digital and business affairs at Toronto's Amaze Film & Television commented, the post-2014 outlook is neither all good nor all bad: it's just much, much different than it has ever been before.
"It's worse because broadcaster's market share is decreasing because of competition from OTT services, most of which are foreign-owned and therefore less accessible to Canadian producers. The recent change to Cancon regulations will definitely impact Canadian producers negatively," he wrote in the survey.
"It's better because we now have more places to sell than ever. Many OTT platforms offer more favourable window deals than broadcasters. But that means the producer is increasingly playing the role of distributor, which has its own difficulties."
For many on this list, 2015 will mean much more of what went on in 2014: sourcing great scripts, talent and ideas, financing it using (increasingly) creative strategies, working hard to get it out into the world, and hoping like hell it's noticed when it gets there.
Bullish: Who rallied in 2015 and why
Temple Street Productions saw the biggest year-over-year rally, hitting a production volume of over $96 million in 2014, compared to just under $44 million in 2013. Most of that increase came from production on one-hour dramas, including Orphan Black, X Company and Killjoys, and scripted development, said John Young, managing director of Temple Street. X Company was one of Temple Street's first major coproductions, coproduced with Hungary's Pioneer-Stillking Films, and the prodco now has a team dedicated to exploring more international partnerships.
"It's not everything but it is one [area of the business] that I think will become more and more relevant going forward," Young explained.
Further gains on the company's balance sheet came from its Media Ventures division, which included the 2014 launch of its fitness app Evolve. The division is part of the company's focus on diversifying its revenue streams beyond linear properties.
The focus on global opps also influenced Temple Street's growth in the kids IP sector in 2014, as it looked to build on the success of its tween-focused Family Channel series The Next Step.
"We were able to work with Family Channel on a tour, do deals for clothing lines [and] deals with Walmart…Kids and family offer different [revenue] opportunities than a more traditional one-hour drama or a half-hour unscripted show," Young said.
As Temple Street moved to fine-tune its coproduction and co-venture strategy, fellow Toronto prodco Take 5 Productions saw the fruits of such a model grow significantly in 2014.
Take 5 boosted its year-over-year spend by almost $20 million, hitting $82,674,320 in 2014, making this past year its busiest ever, said president and CEO John Weber.
Much of that activity can be attributed to two high-volume TV series Take 5 produces with Frank Siracusa's Whizbang Films and CBS: Beauty and the Beast and Reign. Both series are produced for The CW in the U.S. and are structured as Canadian-certified productions. Beauty and Reign were renewed this winter for fourth and third seasons, respectively and air on Showcase and M3 in Canada, respectively.
Building upon the success of the strategy, Weber said his prodco is currently in talks to structure other series in a similar manner. "There is just a great value proposition in structuring shows as treaty coproductions or as coventures, where you have Canadian-certified projects [and] where you are using a lot of Canadian talent, but they are still selling successfully internationally," he told Playback.
Montreal's Zone3 also had a banner year, with production volume jumping to $91,454,084 in 2014, up over $20 million from 2013. Almost half of that growth came from Zone3′s acquisition of Denise Robert's Cinemaginaire shingle in January 2014, said president and CEO Michel Bissonette, which upped the prodco's activity in the feature film space (Robert remains head of Cinemaginaire and operates that business unit).
Zone3 also increased its investment in TV development to create more original IP for English and French Canada, as well as U.S. markets following the prodco opening up a New York office in 2014. Bissonette said the goal is to to develop series that have long-term potential with broadcasters, rather than one-off events.
"What we decided is that we need to stick to the plan – and sticking to the plan means we need to link our development to the needs of the broadcaster, and we have to make sure that all of the shows that we are developing can be renewable," Bissonette said.
New players
International partnerships are also a focus for new players on this year's Indie List. Former CBC exec Julie Bristow opened the doors of Bristow Global Media (BGM) in 2013 and landed in the top half of this year's Indie List in her first year. Bristow said her plan was to produce original content in Canada with international partners that could be exported globally.
One example is W Network's Pressure Cooker, a competition series BGM coproduced with Jamie Oliver's Fresh One. Bristow noted the company's slate has thus far skewed toward female-targeted unscripted content, but stressed the importance of producing across genres. As such, she wants to have a scripted project for 2015.
"The key thing actually is not to specialize in a niche because the television landscape changes quickly and the needs of channels and OTTs and the viewer change quickly. As a content creation company, you need to be able to come up with ideas and execute them right across the television spectrum," Bristow said.
Also filing for the first time was Vancouver-based CineCoup Media, which saw its debut feature WolfCop go to screen in 2014 and development on its follow up WolfCop 2 begin. This year, TV projects have been added to the company's pipeline with its TV accelerator program, ComedyCoup. The company's production and development volume in 2014 was $2.4 million.
Returning to the Indie List with a bang after a several-year hiatus is Toronto-based Media Headquarters. Following the success of its Canada's Smartest Person format on CBC, which aired in fall 2014 and was renewed, the company is increasing its focus on developing IP to be exported globally. The company's 2014 production volume of $7,469,926 represented an approximate 50% increase over 2013, thanks to Canada's Smartest Person and Tessa and Scott (for W Network). Thus far, Canada's Smartest Person has sold into six territories via Electus, including the U.S., where it will be produced by Barracuda, as well as France, Norway, Turkey, Portugal and Sweden.
"We are developing new models to collaborate on new unscripted IP with international partners in conjunction with Canadian broadcasters," Robert Cohen, partner and executive producer, Media Headquarters, said. "It is not an area that we have been heavily involved in as a country as of yet, but I think Smartest Person is a great example of the significant opportunities in this space, including significant revenue generating opportunities for all the partners."
Indie List Survey: PDF breakdowns
Totals: Production, development, service, feature films