Farpoint ups its feature focus with Menorca
The Winnipeg-based producer, known primarily for work in the unscripted lifestyle space, will start production on the feature Menorca next week. (Island of Menorca pictured.)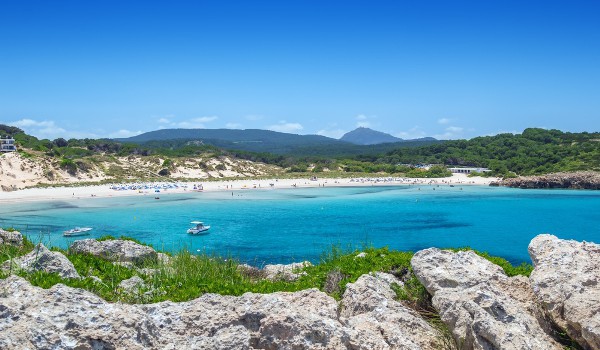 Production is slated to kick off next week in Manitoba on Farpoint Films' Menorca, to be directed by Farpoint principal John Barnard, who also penned the script.
The Winnipeg-based production company is known primarily for its work in the unscripted lifestyle space on shows such as OLN's Escape or Die! and T+E's The Illegal Eater. This is not the first feature the production company has worked on – it did service work on Mother's Day (2010) and Teen Lust (2013) and produced Wild Cherry (2009) – but it is the first time Barnard has written and directed a dramatic project.
While Barnard said his company is not moving away from unscripted, Menorca is part of a larger strategy to diversify.
"I think that it is possibly going to become the new reality – the idea of not just doing one thing all the time [but] diversifying yourself, as a business and creatively, and defining yourself with the marketplace by your ability to go from project to project or from genre to genre and with any luck, deliver on all of them," Barnard told Playback Daily.
The feature project is built upon the existing infrastructure of Farpoint Films, Barnard said, and is designed to be shot between the production company's television projects. Production will start on  June 22, and will shoot in Winnipeg and various location in Manitoba for about three weeks. About a month later, a small unit will then go to Menorca, Spain to shoot the remaining scenes. Crew already employed by Farpoint will work on Menorca, and Barnard can use Manitoba's labour-based tax credit to offset costs. Manitoba offers a labour-based tax credit of up to 65% (45% base plus three possible bonuses).
"The genius of the tax credit system is that it allows people like me who have these resources at their disposal to expand their businesses and to expand themselves creatively," he said. Other financing for the film, which Barnard said has a budget of under $500,000, came from private investors and Manitoba Film and Music.
The target demo for the feature, which tells the story of a soccer mom looking to reconnect with her estranged son, skews slightly more female within the 18-to-34 demographic, Barnard said. He said he would like to see Menorca have a limited theatrical release and festival run before heading to international broadcasters. The film is currently slated for an early 2016 release.
Menorca stars Tammy Gillis, with Sheila Campbell (The Editor), Dorothy Carroll, Aaron Merke (The Pinkertons), Logan Creran (Wait Till Helen Comes), Krystle Snow (Intersection), Talia Pura (Bad Meat), Michael O'Sullivan (Careful) also appearing in the film.
- Image courtesy of Shutterstock