Specialties @ 20: Bravo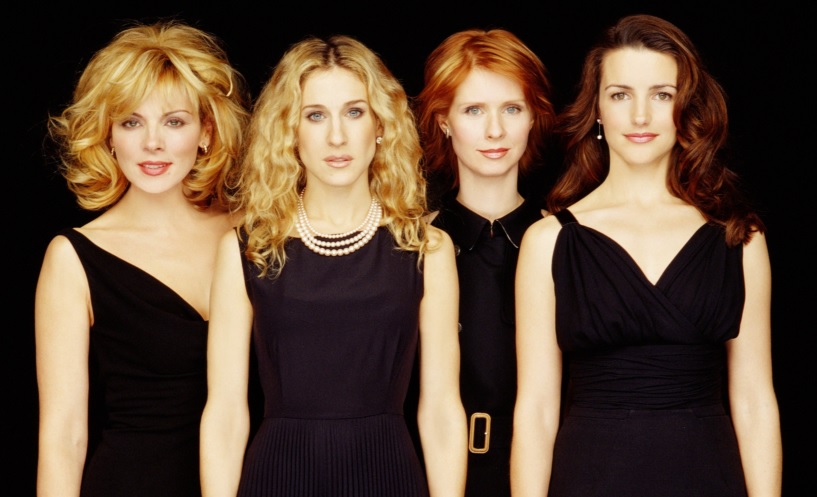 From Playback magazine: in our multi-part tribute to Canada's key specialty channels, today we look back on 20 years of Bravo.
This story first appeared as a Tribute in the Summer 2015 issue of Playback magazine and will run in four parts on Playback online
The half-dozen Category A English specialties that launched Jan. 1, 1995 experienced a rough ride. Initial ratings were low and they struggled to define themselves. But the belief channel owners held was rewarded, as each service developed into a highly profitable outlet running strong today.
But this year's 20th birthday cake is bittersweet. The CRTC's overhaul of specialty television will give subscribers greater freedom to choose the channels they want to pay for and cord-cutting is gaining steam rapidly. And in a first for all specialty channels, genre protection will no longer dictate programming types and competitors. Ahead of the unbundling next year and the changes it may bring, here's a look at four key Canadian specialties on their 20th anniversaries. Today, we look at Bravo. To see part one of this tribute, click here to see our story on Showcase's 20th anniversary. The second part of the series, a tribute to Slice, can be viewed here.
Bravo
Owner: Bell Media
Focus: Drama
Subscribers: 6.8 million (2013)
Revenue: $50.7 million (2013)
Fall 2014 AMA A25-54 (Numeris): 19K
Bravo today has little in common with what it set out to be. Launched by CHUM Limited as an arts channel, it moved toward one-hour dramas and feature films after CTVglobemedia (now Bell Media) took over in 2007.
Top imports include CBS' Criminal Minds and Fox's The Following, and the station provides a secondary platform for current CTV dramas Motive and Saving Hope and older homegrown fare such as The Listener, Cold Squad, Flashpoint and Due South.
So fragile are these times that Bell Media declined to comment for this story, a spokesperson saying only that "in light of recent CRTC announcements, we are not in a position to talk about the current or future state of our channels."
Bravo's own Canuck jewel is dark, hard-hitting serial police drama 19-2, adapted from the French-Canadian program by Sphère Média Plus and Echo Media. But while a critical hit, viewers have been hard to come by, with ratings coming in under 200,000.
Nonetheless, Bravo announced a third season slated to go into production in Montreal this summer. The series was originally piloted for CBC, which backed off before Bell Media production execs Corrie Coe and Trish Williams (since departed) quickly moved in.
"They wanted a show that would define Bravo and thought 19-2 would be it," says executive producer Jocelyn Deschênes of Sphère Média.
Deschênes acknowledges that moving from a network to a specialty means a smaller audience, but points out it's not all about numbers. "What you want on a specialty is people talking about you. Bell Media wanted us to push the envelope. They wanted a noisy show that would be different."
It's a far cry from what founders CHUM pitched to the CRTC: a service focused on performing arts, including "dance, music, opera, documentary, cinema, visual art as well as discussion programs from Canada and abroad."
It was envisioned as a Canadian version of the U.S.' Bravo, which has also gone on a different path. Back in the day it aired the Gemini-winning Live at the Rehearsal Hall, featuring the likes of Diana Krall and k.d. lang, and the imported Inside the Actors Studio, in which James Lipton interviews Hollywood stars.
"It was about glamorizing [the arts], not pretending it was elitist," says Jay Switzer, chair and co-founder of Hollywood Suite. In a former life he was CHUM president and CEO and part of the original proposal team along with his predecessor Moses Znaimer – the driving force – and producers Dick Nielsen and Jim Hanley. Paul Gratton was the original station manager.
"It was about getting away from that imagery of tuxedos and roses," Switzer continues, "and trying to show the next generation of audiences the greatness and relevance in classical events and Shakespeare and connecting it to their lives in a way that was meaningful."
Scripted series were always part of the mix, initially airing in the TV Too Good for TV block starting at 11 p.m. The stream included such stalwarts as Twin Peaks, but the champ was Dame Edna, which yielded an average 152,000 viewers. The real breakthrough, however, came after Bravo! (as it was then branded) picked up HBO's Sex and the City in 1999.
"Overnight that changed the economics of the channel," Switzer recalls. "We would get around 800,000 viewers and carefully cross-promote to build the channel around that program. It gave us the freedom to do many other good things."
One of those – also a condition of licence – has been BravoFACT (the Foundation to Assist Canadian Talent), which has invested millions in the production of short films that can be viewed at Bravofact.com.
As for the service now being a different beast, Switzer says, "They continue to build a great channel. Advertising in general has fallen and they did what they had to do for the same reason the CRTC acknowledges it's time to remove genre protection."
Correction: An earlier version of this article was incorrectly attributed to Jordan Pinto, when the article was in fact written by Mark Dillon. Playback regrets the error.