Blue Ant renews two Our House Media series
Paranormal Survivor will live to see a second season on T+E, while Backroad Bounty (pictured) will return to Cottage Life in the fall.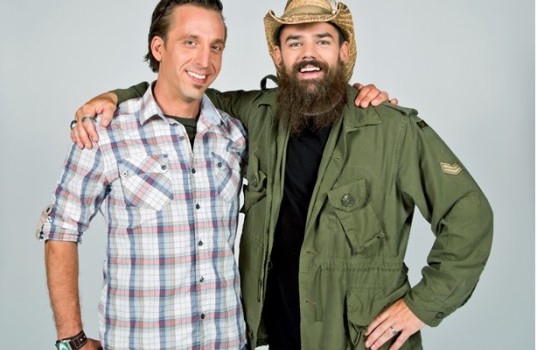 Blue Ant Media has picked up second seasons of two Our House Media series, with new episodes of Paranormal Survivor and Backroad Bounty set to bow this fall on T + E and Cottage Life, respectively.
Launched in 2014, Toronto-based Our House Media is run by former Cineflix Media execs Simon Lloyd and Joe Houlihan. Lloyd now heads Our House Media as CEO, while Houlihan is president. These greenlights mark the first series renewals for the company.
Production is currently underway on the second season of both series. Paranormal Survivor is being shot across Ontario and in several U.S. locations, with the latest season to include 10 one-hour episodes. Each episode of the series follows the stories of three people who have been through paranormal experiences, with experts in the field weighing in.  The first season of Paranormal Survivor is currently airing in the U.S. on Destination America. Season two of Backroad Bounty will include 13, one-hour episodes shot in a number of locations including Muskoka, Owen Sound and the Kawarthas. The series follows hosts Marty and Bam Bam as they travel Canada to hunt down antiques.
Paranormal Survivor is produced by Our House Media in association with Blue Ant Media. Executive producers are Lloyd and Houlihan, with Tom Adams serving as series producer. Backroad Bounty is also produced by Our House Media in association with Blue Ant Media with Lloyd and Houlihan serving as executive producers. Marshall Kaplan serves as series producer on Backroad Bounty.
Last month, Our House Media announced production was underway on Million Dollar View for W Network. The half-hour series follows realtors and buyers as they seek out a property with a dramatic view and stellar amenities, and is currently set to bow on W Network in winter 2016.