Violent, Motive take home top prizes at 2015 Leos
Violent director Andrew Huculiak (pictured) also took home a best directing award, with Motive picking up prizes for best dramatic series and best screenwriting.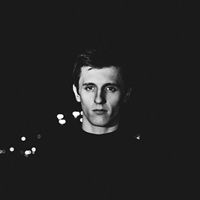 Andrew Huculiak's Violent and Foundation Features and Lark Productions' Motive took home some of the top prizes of 2015 Leo Awards during the second weekend of prize-giving.
This year, the Leo Awards were presented in three events held over two consecutive weekends, beginning on June 6 and resuming June 13 and June 14. To be eligible for a Leo Award, a program must either qualify as a Canadian TV production based on the criteria put in place by the CRTC, CAVCO, British Columbia Film or qualify as an international treaty copro, or by be directed and produced by a resident of B.C.
Many of the major awards were handed out at Sunday's gala held at the Hotel Vancouver, including Best Motion Picture, presented to Violent, and Best Dramatic Series, which was presented to Motive. Huculiak took home best director for a feature and Violent won prizes across various other film categories, including best musical score and best screenwriting. Motive, meanwhile, picked up trophies for best direction in a dramatic series for David Frazee's work on the episode "Raw Deal" and best screenwriting for Katherine Collins' script for the episode "Pitfall." Louis Ferreria also won the best lead performance by a man in a dramatic series prize for the Motive ep "For You I Die."
Other winners from Sunday evening's gala included Gabrielle Rose for her performance in Hoggwild Films, Sugar Shack Films and Viddywell Films' Two 4 One, Matthew MacCaull for his performance in Jason Bourque's Black Fly and Julia Sarah Stone for her starring role in Lindsay MacKay's Wet Bum. The Best Short Drama prize went to Luk'Luk'l: Mother, produced by Wayne Wapeemukwa, Matt Drake and Riley Harvey. A full list of Sunday's winners can be found here. 

The focus of Saturday's night gala was on TV genres outside dramatic series including reality, comedy, web series and animation. The Best Information, Lifestyle or Reality Series prize went to APTN's Warrior Games, while Thunderbird's Package Deal won the Best Music, Comedy or Variety Program or Series trophy.
Bron Studios' Mighty Mighty Monsters in Pranks for the Memories won the Best Animation Programs or Series Award, and Opiate Pictures' Mythos was named Best Web Series. Omni Film Productions' Ice Pilots NWT won the Best Documentary Series award, with the best feature length doc prize presented to the Canada/UK/USA copro Just Eat It: A Food Waste Story.
Feature films presented with awards on Saturday included Violent for Best Casting Motion Picture. A full list of the winners from Saturday's gala, also held at the Hotel Vancouver, can be found here.