Specialties @ 20: Showcase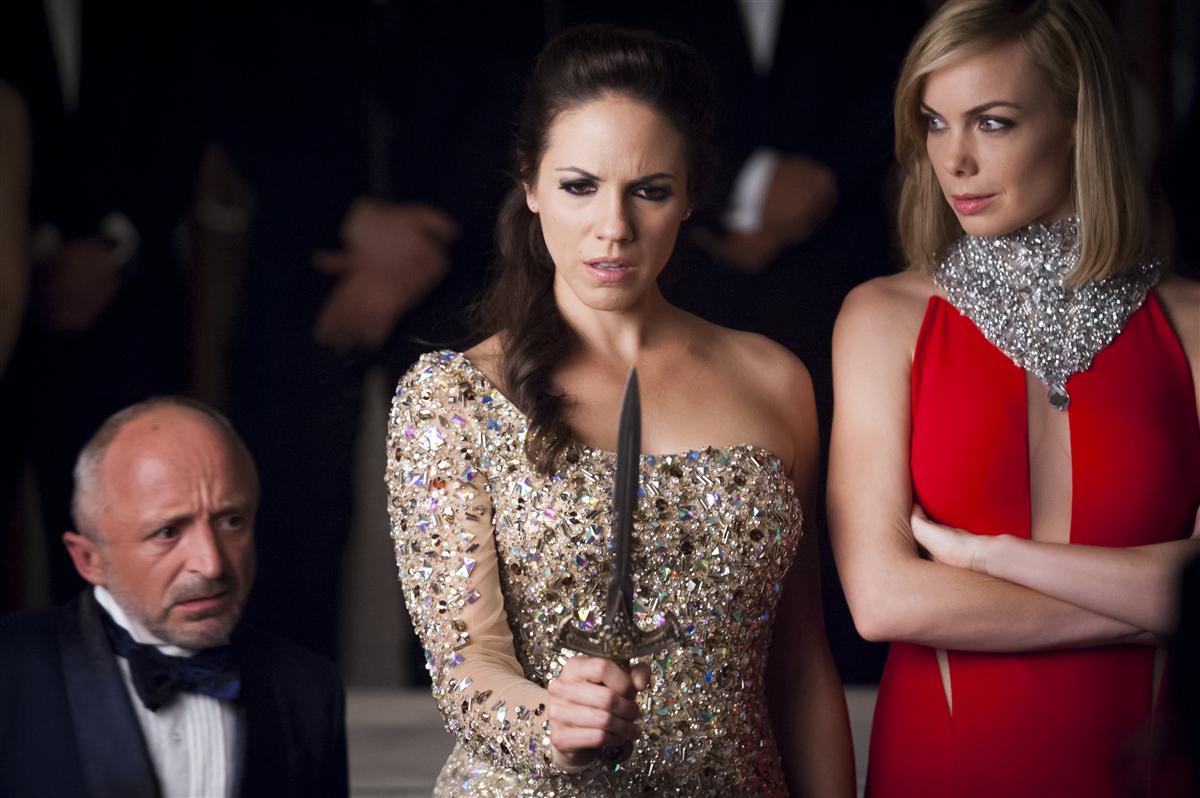 From Playback magazine: In the first of a multi-part tribute to Canada's key specialty channels, we look back on 20 years of Showcase.
This story first appeared as a Tribute in the Summer 2015 issue of Playback magazine and will run in four parts on Playback online.
The half-dozen Category A English specialties that launched Jan. 1, 1995 experienced a rough ride. Initial ratings were low and they struggled to define themselves. But the belief channel owners held was rewarded, as each service developed into a highly profitable outlet running strong today. But this year's 20th birthday cake is bittersweet. The CRTC's overhaul of specialty television will give subscribers greater freedom to choose the channels they want to pay for and cord-cutting is gaining steam rapidly. And in a first for all specialty channels, genre protection will no longer dictate programming types and competitors. Ahead of the unbundling next year and the changes it may bring, here's a look at four key Canadian specialties on their 20th anniversaries.
Showcase
Owner: Shaw Media
Focus: Drama
Subscribers: 9.1 million (2013)
Revenue: $72.9 million (2013)
Fall 2014 AMA A25-54 (Numeris): 32K
Showcase marked its 20th birthday by rebranding its on-air look and adopting the tagline "Beyond Ordinary."
Daniel Eves, Shaw Media's VP programming, specialty, says this update shows the broadcaster "building on the brand we've had. It's a strong drama service that pushes the boundaries on stories and characters. It covers a lot of product we have that's different from what else is out there."
"Beyond Ordinary" also suggests the fantasy flavour of hits such as Outlander, commissioned by Starz in the U.S., and Dig from USA Network. The channel competes on drama with Space – although Showcase is not limited to sci-fi – and Bravo, although Showcase's programs originate more from the cable space than from conventional, as is the case with Bravo.
"Genre product has defined a lot of the boundary-pushing in drama and it's become mainstream content," Eves says. "We're not a sci-fi service, but to fulfill that idea of being 'Beyond Ordinary,' we have great, compelling content like 12 Monkeys, Lost Girl and Continuum."
At launch, Showcase was owned by Alliance Communications (which held 55% of voting shares), CBC (20%) and Rock Demers' Productions La Fête (17%), with the remaining 8% held by 11 Canadian indie producers. They convinced the CRTC that scripted programming was underserved, and the service provided a second-window for their productions.
CBC classics such as Wayne & Shuster, Street Legal and King of Kensington originally accounted for about 24% of the channel's lineup, with 11% coming from Alliance and 4% from the indie prodco shareholders.
By the the next decade, newly merged Alliance Atlantis had assumed 100% ownership. In 1998 the station picked up the no-holds-barred HBO prison drama Oz, part of a wave of cable one-hours taking over water-cooler chatter.
"Alliance Atlantis realized it could build a specialty service around a show like that," recalls Eves, who joined the company around that time. "There was a great mix of Oz and U.K. product like Cracker and Prime Suspect. That's where the present-day direction started."
The hip and daring tenor of those shows carried over to the channel's commissions, starting with Topsail Entertainment's Trailer Park Boys. The modestly budgeted single-camera comedy about lovable East Coasters of varying morality aired for seven seasons starting in 2001.
"It spoke to a specific audience, was smart, witty and edgy. It instantly hit a home run and helped solidify the channel's identity," Eves notes. The channel promoted itself for many years with the tagline "Television Without Borders" to drive home the provocative nature of such series.
In 2007 Canwest acquired the channel along with Alliance Atlantis' other specialties and put greater emphasis on one-hours. A couple of years later, in a bid to appease advertisers, the caster backed off from erotica, dropping the softcore programming of the Fridays Without Borders block – including series Red Shoe Diaries – and grew its audience with more mainstream fare such as Bones and NCIS.
Cancon success kept coming. In 2010, Prodigy Pictures' supernatural drama Lost Girl launched to more than 584,000 viewers, making it the channel's highest-rated original series premiere, besting a record set two months earlier by Nova Scotia-filmed Syfy series Haven.
That year, Shaw acquired Canwest's broadcast assets, keeping Showcase largely on the same path. In 2012, Reunion Pictures' Vancouver-shot time-travel drama Continuum debuted to 900,000 overnight viewers, the channel's largest-ever audience for a single episode.
Looking to position itself as the destination for viewers' favorite fictitious friends, the channel adopted the "Character Is Everything" tagline in 2013, and as part of an ambitious campaign incorporated an interactive online offering from Stitch Media that produces customized trailers out of Showcase series clips, based on personality traits of each user.
Continuum airs its final six eps this summer, while Lost Girl's final eight launch in the fall. The back half of Haven's fifth season is slated to also air this fall with its production future uncertain.
That leaves the channel's original programming in flux. While the CRTC has pointed to fewer but higher-budget Canadian series it feels will attract bigger audiences, Shaw feels it's well on that course.
"We've invested heavily in scripted drama," Eves says. "We've made some great, expensive Canadian shows. That's our commissioning strategy and we're not going to change."