Highway Entertainment adds prodcos to first-look roster
Former CanWest Global exec Adam Ivers on the two new deals with Canadian production companies and the strategy behind them.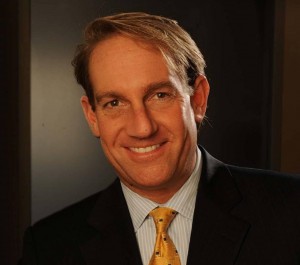 Making the most of Banff World Media Festival profile and deal-making, Highway Entertainment has announced two more first-look deals with Canadian production companies.
The latest announcement will see Frantic Films and marblemedia develop bespoke programming and branded content for broadcast and digital platforms. The announcement follows yesterday's news about a first-look pact with production co Digital Howard.
The deals are an extension of the work Highway Entertainment has been doing for some time now, says Adam Ivers (pictured), the company's president and CEO. "Its really all about helping producers and broadcasters rethink the funding process, and we've been really successful in helping producers unlock content opportunities using our model…this is an evolution of that."
The company's involvement with Frantic Films, marblemedia and Digital Howard will help integrate its holding company's clients into the branding process early on in the production process.
"Every deal we do is interlocked with our partnership with [Omnicom] agencies," says Ivers. The media company's clients will have a first-look opportunity to be associated with all content that comes out of the three funding partnerships.
The decision to make the announcements at Banff this week was to make the industry aware of its work. "We are truly creating new opportunities to fund content as the marketplace is challenged from a financial perspective and evolving from a platform perspective, and we're trying to stay one step ahead."
After working with U.S.-based production companies, Highway Entertainment's CEO said he really wanted to bring what his company was doing back to Canada and "to build out Canada as a content-proving ground for formats."
Prior to the deals announced at Banff, the company had announced working with Bell Media and Rogers Media. A pilot Bell production, Dream Funded: Let the Crowd Decide, in which a 100-people strong crowd decides which of seven entrepreneurial ventures to support – has just wrapped up, and another pilot – also a competition-based reality show – for Shaw Media is coming to a close.