Temple Street hires Bryce Hunter
The former digital producer at DHX joins Temple Street's Media Ventures division.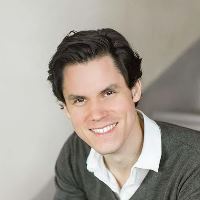 Temple Street's rapidly expanding Media Ventures division has started bolstering its ranks with a new senior hire.
The digital division of the Toronto-based prodco has hired Bryce Hunter as its senior director of strategy and operations, working under VP Michel Pratte.
Hunter will focus on video, tech and brand marketing within the TSMV division. He comes to the Toronto company from Halifax-based DHX, where he managed DHX's digital business. He also previously worked at London and San Francisco-based mobile game developer Big Blue Bubble.
The announcement comes on the heels of Temple Street's announcement that it is launching a mobile game division to service both its existing IP and new mobile-specific IP. Its first project will debut June 19 alongside the premiere of Temple Street's new scripted drama, Killjoys.
- Image courtesy of Shutterstock