CBC, Banijay Int'l launch Format Incubator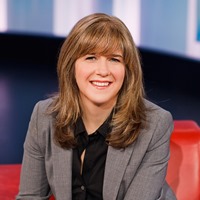 The partnership will support up to three Canadian unscripted pilots through development and production. (Jennifer Dettman, CBC's executive director of unscripted content, pictured.)
The CBC is teaming with London, U.K.-based global distributor Banijay International to launch a format development and production initiative geared towards Canada's independent production industry.
Through the Format Incubator partnership, CBC and Banijay International are calling for Canadian producers to submit "original, non-derivative primetime unscripted formats" in two categories. The "field-based factual" category refers to formats that, according to the CBC, "take people on a journey of knowledge, have interesting characters, strong narrative, stylistic production and editing, and a unique point of view."
For the studio-based entertainment category, producers should submit proposals for content aimed at adults 25-54 and families, which serves as "a collective viewing experience that reaches out to the audience to participate in the program in many different ways."
The partnership will support between one and three new Canadian unscripted pilots through development and production, which will then be broadcast on Canada's pubcaster in primetime slots during March 2016. The chosen projects will receive development and creative editorial support from the CBC and Banijay, as well as an expedited distribution process to bring them to the international market.
The pilots are to be financed by CBC and Banijay International, as well as through provincial tax credits. As for rights, Canadian producers will retain copyright of the programs, and the format will be owned jointly by the production company, the CBC and Banijay International.
Proposals for the Format Incubator are being accepted now until Aug. 3, and full guidelines for the Format Incubator can be found here. Shows Banijay International has worked on in the past include Sing It On, Horse Town and Opposite Worlds.
The deal was brokered by Fanny Baudry, VP of global acquisitions for Banijay International.
- from Realscreen