Project 10 inks development deal for Smulders, Campbell comedy
The series is one of two the Toronto-based prodco has in the works with Bell Media, both featuring ex-Spun Out cast members.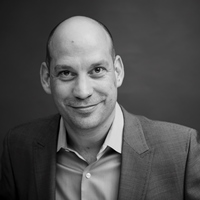 Project 10 Productions has inked development deals with Bell Media for two half-hour comedies, Beyond Repair and Darcy, both born out of Project 10′s cancelled CTV comedy Spun Out.
Beyond Repair is a single-camera comedy co-created by Spun Out star Paul Campbell and Canadian actor Cobie Smulders (Avengers, How I Met Your Mother). The series follows Campbell's character Nick, an out-of-work actor who discovers he has a son he didn't know about.
Darcy, another half-hour sitcom, tells the story of married couple Darcy and Jeremy's struggles with marriage, money and family. Carl Johann writes the show alongside stand-up comedian and former Spun Out cast member, Darcy Michael.
The seeds of the two projects were sown during the making of Spun Out, Andrew Barnsley, president, Project 10 told Playback Daily. Spun Out was set for a second season on CTV, scheduled to debut following the 2015 Super Bowl. It was abruptly taken off CTV's schedule following criminal charges laid against one of the show's actors, J.P. Manoux.
Barnsley said the on-set chemistry between both Campbell and Michael and Project 10 was good, and a couple of months after filming of the second season of Spun Out wrapped in December 2014, both men approached the prodco independently with their show ideas.
Currently Project 10 is looking for both U.S. and international partners to expand the financing and reach opportunities for the shows.
"We're looking for the right partners that can help shape our shows into global shows. As Canadian producers, I feel that's what we've been tasked with – elevating the stakes and making world-class television," said Barnsley, who was named president of Project 10 this February.