Bigger, better, stronger: building next-gen prodcos
From Playback magazine: The biz is changing: here's how four industry experts from finance, funding, law and accounting see opportunities for building stronger prodcos in Canada.
Evolving business models, new opportunities and an international market hungry for content have been kind to Canadian producers. But building sustainable businesses is not always a strength in creative fields, TV or otherwise. This spring, the CRTC recommended taking steps on the regulatory and funding side to address the issue. Playback spoke with industry experts on the common gaps they see in production companies' business models and how to avoid them.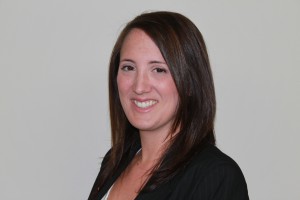 Jane Stephens, senior manager, financing at Business Development Bank of Canada (BDC)
What strengths do you look for in a prodco when determining whether to invest?
We look at if the shareholders are committed to the company or is it a short-term type opportunity for them. From a lender's perspective, we want to see that the shareholders are committed and that commitment extends past sweat equity. They're retaining the earnings in the company or they're putting their own personal money into it to help it grow. A lot of times we see production companies and independents that are just project-based, rather than ones with a growth strategy. Those aren't companies we would typically work with. We need to see a long-term vision to grow the company.
What are successful companies doing well?
They're diversifying their business strategy. They've looked at their business, had some early success, reinvested and [now] they're diversifying into having a distribution arm or moving into the digital space. Or perhaps they've got some of their post work back in-house and they've opened or created an arm for post-production. It's diversifying their revenue streams [or bringing] back services they would have outsourced in their early days to increase their margins.
What can they be doing better?
A lot of our entrepreneurs are really good at what they do, but may not necessarily have the financial savvy on the same level as the bank they're dealing with. One in particular that I can think of talked about how even when they were small, they treated their company like it was a large company. They put into place appropriate financial controls from the get-go [and] hired an accounting firm that specialized in the media sector, which is incredibly important. They established a relationship with a bank early on and developed that. If you have a direction that you want to go in you need to plan for it. So having the right advisors in place is key. We can help fund those growth projects and the earlier that we're talking to you, the more that we can lead you in the right direction or coach you on the things you need to have in place in respect to your financial reporting.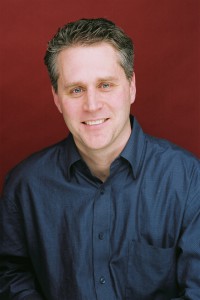 John Galway, president, The Harold Greenberg Fund
What business strengths do you look for before funding a film?
We're always looking at what we call the "produce-ability" of the project. One thing that makes a good strong company is a diversified portfolio of projects. Companies that exclusively produce features have a weaker business model than one that has some television mixed in. One of the challenges of a small company is the ability to work on multiple projects at the same time. But it's important.
What are some common mistakes?
A lot of producers are too focused, by necessity, on the project and getting it done, and not tracking it through all the different distribution and revenue streams it might have over its life: theatrical, broadcast, on demand. One of the challenges for Canadian producers is…they don't have the resources to build a real business model on all of the different projects they might have in their portfolio.
What about financially?
Increasingly there's less financing in features – domestically and [internationally]. We [Canada] need to set up a financial model that properly finances features. Right now the production company has to defer its revenues, so it doesn't have the revenue coming in to build the company. And in either pre-sales or a gap, foreign sales is put into the financial structure just to close the financing, which then means the market revenue is lost.
Could some of these companies survive without regulation?
In the feature world, broadcast licences contribute to maybe 10% of the financing. They help the distributor offset some of the risk in terms of a theatrical release and [in] triggering tax credits. But the bulk of the financing for a feature film comes from unregulated sources. We're always trying to reverse-engineer our process so that producers don't have to worry so much about all the rules and regulations. If anything I think that's a concern for our industry, it's lack of flexibility in the support. Producers are worrying more about that than about their project, and it's an unfortunate distraction. We're actively looking at our programs and ways of making it more fluid and less bureaucratic with each round of tightening things.
David Steinberg, partner and lawyer at Dentons (Toronto)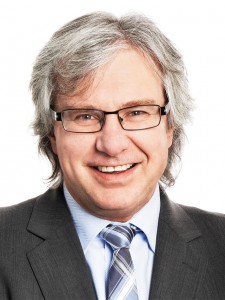 What are prodcos doing well?
There's been a lot of success coming from niche producers, companies that have carved out a space for themselves in the market. They've got a lot of good focus in terms of what they're trying to do and which part of the market they're working in. It's not just throwing a bunch of things against the wall and seeing what will stick.
What could some of these places be doing better?
A little bit of diversification is a good thing – with strategic focus. There is also a lack of attention paid to what's happening in the market. In other words what kinds of projects are distributors and broadcasters in fact looking for? Am I developing something with sort of a naiveté as to what's now selling or now desirable in the market? Am I working on a project with a budget that makes sense, that I will be able to raise financing for?
Do you believe producers can becomes too wrapped up in the regulations?
It depends. If you're going to be doing CAVCO-eligible projects, you have to take that into account as you're building the foundation. Who's going to be involved, what they're going to be doing. Making sure that all of those elements that you're putting in place will ultimately work for the finished product. There are cases where people will try and stuff a square peg into a round hole by saying we have these various components right now and we want to produce as a CAVCO-certified production. And they have to reverse-engineer.
Jim Sternberg, president, Complete Post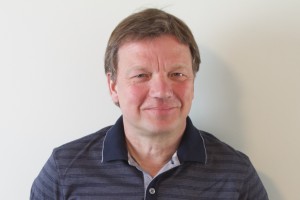 What do you typically see that could be improved to build a stronger business?
The upfront planning – sloppy, bad work or being ill prepared or ill thought-out leads to all kinds of headaches on the backend. Mapping out your route is important from day one. That's the business affairs team working hand-in-hand with your production lawyer on the financial side making sure that all of your numbers are going to line up, that your tax estimates are realistic and that you're making the [best] decisions on where to shoot the project. It's not just [about], 'Well if we go to Northern Ontario, we can pick up $500,000′ You end up spending money in other ways. Sometimes it's worth it, but you have to do the analysis – you have to sit down and do the math.
Are there other specific building blocks to take into consideration?
Figure out a chain of structure and the whole background of the rights going in. It really is about the execution of the plan. We see projects that have gone and shot somewhere and they have a film in the can, but they haven't done any of the paperwork that goes with it. There's an equal amount of work on the administrative side of things. You can have as many headaches by not doing that work properly as you can by having an ill-prepared script go to camera.