Production begins on AMBI's Rupture
The sci-fi thriller, coproduced by AMBI's Canadian production arm and Tango Pictures, has begun a seven-week shoot in Toronto. (Star Noomi Rapace pictured.)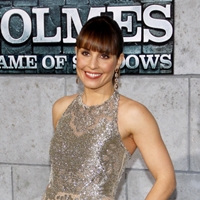 Production is underway in Toronto on the AMBI Pictures and U.S.-based Tango Pictures coproduction, Rupture.
The science-fiction thriller stars Noomi Rapace (Prometheus, The Girl with the Dragon Tattoo) as a single mother who discovers that humanity is under threat when she is abducted and taken to a mysterious hospital-like building. There she discovers that when humans are confronted with their biggest fears, their cells transform, or rupture, and release an inner darkness. Also cast in the film is Canadian Ari Millen (Orphan Black).
The film, which is financed entirely by AMBI Group, is directed by Steven Shainberg (Secretary) and is an adaptation of a story written by Brian Nelson, who also wrote the screenplay. AMBI Pictures is a part of AMBI Group, a film development, finance, production and distribution company. AMBI Pictures has offices in Toronto, Beverly Hills and Europe.
Production is set to last seven weeks, with post-production scheduled for November or December 2015, AMBI co-president Andrea Iervolino told Playback Daily.
Producing the film alongside Bacardi and Iervolino are Andrew Lazar, Christina Weiss Lurie and Steven Shainberg for Tango Pictures.
AMBI Group's worldwide distribution arm, AMBI Distribution will handle the worldwide sales of the film.
The company's strategy, said Iervolino, is to make between eight and 12 feature films each year. The film slate has no specific targets in terms of genre, film budget and target audience, he added.