Wild Kratts adds more creature power to licensing program
Wild Kratts has added a raft of new licensees to its growing licensing program and is ramping up retail distribution in the U.S.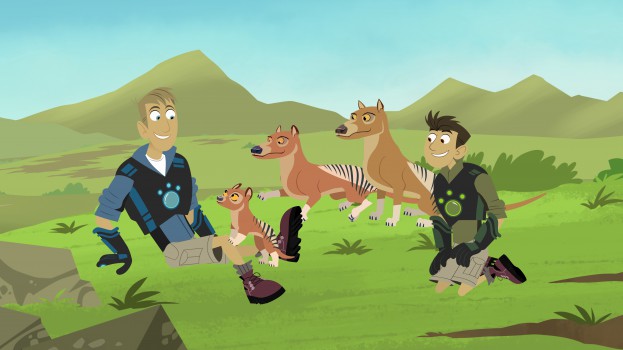 Kratt Brothers Company and 9 Story Media Group's Wild Kratts has added a raft of new licensees to its growing licensing program.
In Character (Halloween costumes), Decopac (cake toppers) and Pressman (games, puzzles) have all inked deals to make branded merchandise based on the animated series that features real-life brothers and zoologists, Martin and Chris Kratt. New products are expected to hit retailers in Canada and the US later this year.
In Germany, publisher Panini is also launching a new Wild Kratts magazine in July, and Edel Germany is set to release DVD volumes 13 and 14 this summer.
Wild Kratts is heading into its fourth season, with 26 brand-new episodes debuting later this year. Since first launching on PBS KIDS in the U.S. in 2011, and on TVO, Knowledge Network and Télé-Quebec in Canada, the series has been picked up in more than 180 countries across 18 different languages.
Last year, master toy partner Wicked Cool Toys launched a toy range exclusively at Toys 'R' Us stateside, and thanks to the brand's popularity, the toyco is expanding the line and its distribution. A new Tortuga play set and other products will be rolling out at U.S. Kmart and Target stores this fall. And following the success of Wild Kratts book sales as part of its Step Into Reading Program, Random House is augmenting its Wild Kratts book line in North America.
Wild Kratts is distributed in the U.S. and Canada by Kratt Brothers Company and internationally by 9 Story Media Group.