Group Home feature preps Sudbury shoot
Production on the indie film from Lock & Load Productions, Timshel Pictures, Hideaway Pictures and Eggplant Studios kicks off June 2. (Star and producer Lyriq Bent pictured.)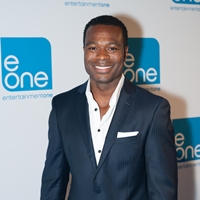 Production on Canadian indie feature Group Home is set to kick off in June 2 in Sudbury, with Lock & Load Productions, Timshel Pictures, Hideaway Pictures along with Eggplant Studios attached to produce the drama.
Group Home tells the story of a single dad named Pat who runs a group home in Toronto with in the 1980s while raising his own two sons. The film stars Lyriq Bent (Rookie Blue, Book of Negroes) and Daveed Louza (The Seder, The Tuxedo). Shauna Macdonald also appears in the movie along with an ensemble cast of child actors.
The goal is to eventually adapt the feature into a television series, Danny Mendlow, producer, Timshel Pictures told Playback Daily. The feature has a budget of about $600,000, but the producers hope to have a higher per-episode budget if the project goes to series in the future. The film is primarily being shot on-location, with some scenes to be done at the Northern Ontario Film Studios.
Group Home is directed by Justin Kelly, who penned the script along with Mendlow. Bent also serves as producer in addition to starring in the film, with Mendlow, Gerhard Gouws and Doug Gillespie also producing. Executive producers are David Anselmo, Dave Conlon, Adam Damelin, Angelica Lisk-Hahn, Lousza and Kelly.
Lyriq Bent photo: Stacey Newman / Shutterstock.com