CMJ sells new Outlaws series into U.S., U.K., Canada
The show from John Kuyk's CMJ Productions II has secured sales of its 10-episode premiere season. (Kuyk pictured.)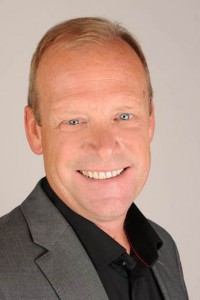 Montreal's CMJ Productions II has inked first-run agreements in three territories for its new original series Natural Born Outlaws.
The series has been acquired by Discovery Channel in the U.K. and Ireland, American Heroes Channel in the U.S, and History in Canada.
According to a statement from the company, the three-territory sale marks the first time the company has offered pre-sale opportunities to broadcasters outside of North America, with the U.K. deal the first of its kind for the company.
The 10 x 60-minute show tells the stories of the men and women who brought notorious criminals such as Al Capone, John Dillinger and Bonnie and Clyde to justice. Each episode focuses on the man hunts that led to the eventual downfall of these infamous criminals, told through the eyes of law enforcers and detectives.
The announcement comes less than a week after CMJ Productions II announced a production and global partnership with German science doc makers, Bilderfest.
Sylvia Wilson will serve as the series producer, with Leo Singer as series director.