Blue Ice Docs picks up Dense City
The Toronto-based distributor has acquired the Canadian rights to the documentary, which was pitched at the Hot Docs Forum last month.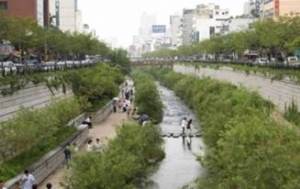 Blue Ice Docs has acquired the Canadian distribution rights to the feature doc Dense City, which Michael Bernard, David Froome and producer Leah Mallen of Twofold Films pitched at the 2015 edition of the Hot Docs Forum.
The documentary will be executive produced by Thunderbird's Reunion Pictures, and has a budget of approximately $500,000. Blue Ice has picked up the Canadian theatrical, television and digital rights to the film.
Dense City looks at the design challenges cities around the world face as populations explode. Production on the film will occur all over the world, with filming set to start in spring 2016. Dense City is a follow-up to the filmmakers' 2012 Coast Modern documentary, which showcased the work of the pioneers of West Coast Modernist architecture.