How Murdoch Mysteries used Periscope to catch the bad guys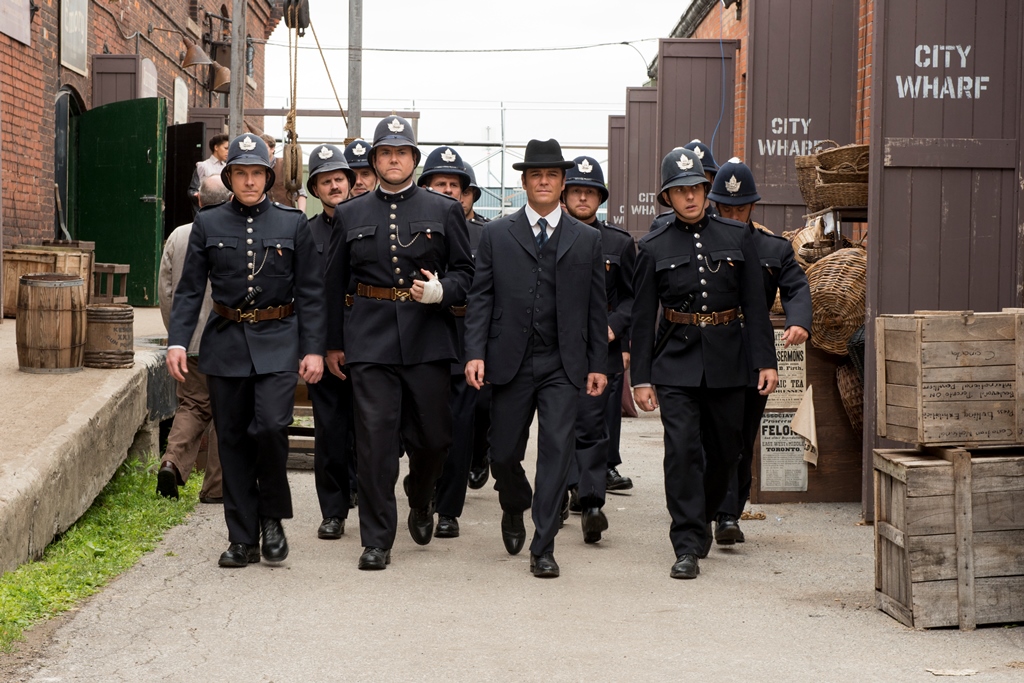 Smokebomb Entertainment and CBC's immersive interactive game, spanning five cities over six weeks, ended last weekend with a murder mystery in Toronto.
In the world of Murdoch Mysteries, set in 1890, William Murdoch uses state-of-the-art techniques such as fingerprinting and cutting-edge surveillance to track down criminals. In CBC and Smokebomb Entertainment's interactive murder mystery, set in 2015, fans of the show were also able to use a cutting-edge surveillance method to hunt bad guys – Periscope.
One suspects that Murdoch would have benefited from the use of the live streaming platform, but it didn't exist 120 years ago. Instead, "Murdoch Mysteries: The Infernal Device," invited fans to attend events, or "crime scenes," in Toronto, Edmonton, Vancouver, Montreal and London that used Periscope's unique streaming abilities to bring amateur detectives, smartphones and all, back into the 1890s.
The finale of the six-part event was held last weekend, in the form of a good old-fashioned "whodunnit" in Toronto's Distillery District, guest-starring recurring show star Peter Keleghan.
Each of the events was live-streamed on Periscope, with the London event drawing a viewership of 1300 and the Toronto event stream drawing almost 1500. Using the comments section of Periscope (whereby user comments are super-imposed over the live stream) fans were also able to make suggestions on where the Periscope camera holder (a member of the production team) should go, and which clues should be followed.
Each city's event was individually themed and had a separate goal. For instance, the London event involved a scavenger hunt on the South Bank next to the river Thames; the Vancouver mystery required participants to hunt down a newspaper that contained a significant clue in the mystery; the Edmonton event was a Houdini-esque magic show that was interrupted by a shocking crime and the Montreal and Toronto events invited fans to solve a murder mystery.
The final two events also added an augmented reality app, tasking fans to solve riddles and mysteries.
"With transmedia fiction, you don't really have an audience – you have participants. If you make them a part of the story, they become co-creators… and people were really engaged," Fergus Heywood, executive producer, digital content, at CBC told Playback Daily.
Production on the show's ninth season began last week and is scheduled to air in the fall.