Carmody, Cormican option Forgiveness
The deal for the Mark Sakamoto memoir was spearheaded by Cormican and negotiated by Westwood Creative Artists' Michael Levine.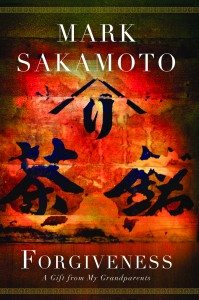 Don Carmody and David Cormican, of Don Carmody Productions and Don Carmody Television, respectively, have optioned Forgiveness, a best-selling Canadian memoir by Mark Sakamoto.
The deal was spearheaded by Cormican, partner & EVP, business development and production, Don Carmody Television and negotiated by Cormican and Michael Levine of Westwood Creative Artists. Whether the book will be developed for film or television has not yet been determined.
The Harper Collins-published memoir intertwines the true stories of Sakamoto's grandparents: Ralph MacLean, a Canadian solider who became a Japanese POW in World War II, and of Canadian-born Mitsue Sakamoto, whose Japanese-Canadian family is relocated to Alberta following the Japanese attack on Pearl Harbor.
The prodco is on something of a hot streak right now, having seen its original series Between debut on Rogers Media's City and Netflix worldwide on May 21. The series' 2+ average audience was 315,700 (overnight) on City, with a total reach (people who tuned into some or all of the program) of 965,000, according to overnight ratings provided by Rogers Media. The series was number three nationally at 8 p.m. excluding playoff hockey.
The Canadian series, written and directed by Michael McGowan, is backed by both Rogers and Netflix. The Rogers Media and Shaw Media streamer Shomi has the exclusive SVOD rights in Canada to Between, and premiered the series on the service on May 22. Between will stream on Netflix Canada next year.
The duo also recently produced the event series The Secret Life of Marilyn Monroe, set to premiere on Lifetime on May 30. Principal photography has also started on ShadowHunters, an adaption of The Mortal Instrument book series Cormican and Carmody are producing for ABC Family. The producers are also currently developing a feature film adaption of the novel The Jane Austen Marriage Manual.