Kevin Crull lands at U.S. telco Sprint
The former Bell Media president returns to the U.S. after his exit from Bell Media in April.
Following his abrupt exit from Bell Media this April, former Bell Media president Kevin Crull has found a new position with U.S. telco Sprint.
Crull joins the company as its chief marketing officer, effective May 31.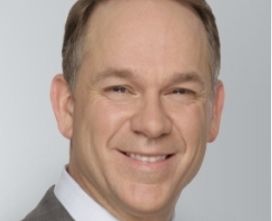 The move marks a return to the U.S. for Crull, who held previous positions at AT&T and Nestle in the U.S. He arrived at BCE in 2006 as a director in the company's East Coast-based Bell Aliant ISP before moving to Bell Media in 2010 to lead the company.
Crull's exit from Bell Media followed his alleged interference with coverage of the CRTC's Let's Talk TV decisions by CTV News. "It was wrong of me to be anything but absolutely clear that editorial control always rests with the news team," he said in an apology at the time.
He was replaced by Mary-Ann Turcke. group president, media sales, local TV and radio at Bell Media.
Crull will relocate to Kansas City for the new role at Sprint.
From strategy, with files from Val Maloney