Gearshift Films to produce horror Stranded
The prodco will handle production responsibilities on the Christopher Borrelli and Chris Morgan-written horror film.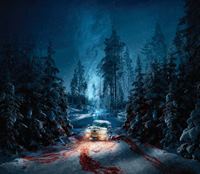 It's unusual to hear a Canadian say "we're just waiting for the snow" in May, but this is the predicament Jordan Barker, president of Gearshift Films, finds himself in as he heads to Cannes to hopefully secure the remaining financing for the horror film Stranded.
The Toronto-based prodco recently acquired the exclusive production rights to the horror film, which is scheduled to begin shooting in Northern Ontario in October. About half of the financing for the Barker-directed film has been secured thus far, with the filmmakers hoping to fill out the rest of the budget in deal-making in France.
Written by Christopher Borelli (Wake, The Vatican Tapes) and Chris Morgan (The Fast and the Furious franchise, 47 Ronin), Stranded takes place almost solely in an SUV, which is immobilized by a severe winter storm. A group of teens in the vehicle are then left to battle the bitter conditions, one another and supernatural elements.
Last year, Gearshift produced the horror film Torment, though the new project will be far more "execution-based" due to the spatial constraints of setting the movie primarily in an SUV, Barker told Playback Daily.
The film's budget will be under $2 million, says Barker.
"For us, it was about getting on board with some higher name Hollywood people, and bringing someone like Chris Borelli into the Canadian system, to work with us on a cool project," he said.
Gearshift's Borga Dorter will also produce alongside Barker.
If all goes to schedule, filming will begin in Northern Ontario in October and wrap before the year's end, with the film potentially being ready for release by the second quarter of 2016.