Bell Media sets premiere date, timeslot for Killjoys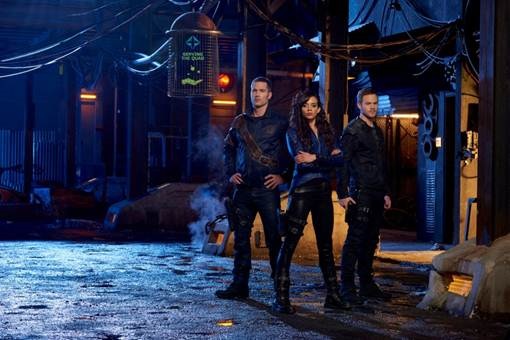 The bounty hunter drama from Lost Girl creator Michelle Lovretta bows in June on Space.
Bell Media is hoping for another hit on its Space channel with Killjoys, and its setting up the series to take on Showcase's Defiance on Friday nights.
The 10-episode series, from Lost Girl creator Michelle Lovretta, will air on Friday nights at 9 p.m. starting June 19.
"We've been building [Friday nights on Space] since the fall where we were airing Z Nation and then continued with really strong movies. We've been building the spot and it's been a traditionally good night for genre," Rachel Goldstein-Couto, director of programming, entertainment specialty TV at Bell Media told Playback Daily.
Buoyed by the success of the cross-channel season 3 premiere for Orphan Black, Bell Media's specialty programming team is working with their CTV counterparts to determine if the strategy can be repeated. If not, a post-premiere encore on CTV ahead of the second episode could be done instead, Goldstein-Couto said.
"We've also done [this] in the past with other Canadian programming like 19-2 and Bitten on specialty, to help draw viewers into the second episode," she said, adding that Syfy's Canadian-produced Dark Matter will also be airing on Space on June 19.
"It's actually a night of original Canadian programming…it's great and nice to have to shows that go well together," Goldstein-Couto said.
Michelle Lovretta created the series and serves as showrunner. The series is produced by Toronto-based Temple Street Productions in association with Space and Syfy. Lovretta is repped by Jeff Alpern of The Alpern Group.