CineCoup reveals shortlist
The top 15 teams will battle it out on social media to be a part of the final-five live pitch session at the Banff World Media Festival. (CineCoup's J. Joly pictured.)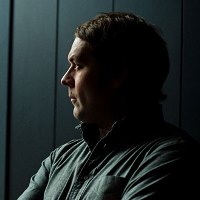 CineCoup's film accelerator has entered the homestretch, with the final 15 teams being revealed before the winner is crowned at the Banff World Media Festival in June.
Making the cut are A Western, from B.C. filmmakers Alex Simon, Alex Parra, Noah Dennis; Across All Galaxies from Elvis Deane, Andrew Hopps, Sara Miller of Ontario; Blackland from Adam Dent, Shaine Jones, Nick Marley of B.C.; Fantome from Abdul Malik, Jonathan Elliott, Erica Orofino of Ontario; Frackin' Zombies from David Zellis, Shelly Anthis, Roger Boyer of Manitoba; Goons from B.C. filmmakers Malcolm Masters, Tom Hackett, Keelan Filtness; Hellmington from Alex Lee Williams, Michelle Aseltine, Justin Hewitt-Drakulic of Ontario; High School Brawl from Aaron Kurmey, Ryan Hatt, Kevin Johnson of Alberta; Jon Goes to the Olympics from Ontario's Micah Martin, Jarren Richards and Dominique Girouard; Legend of Davy Crockett from Ander De Villiers, Rebeka Herron, Shawn Seifert of B.C.; Lude Behaviour from Mathieu Gauthier, Augustin Vazquez-Levi, Renaud Gauthier of Montreal; Namas-Die from Struan Sutherland, Sarah Yousefi, Nicole Steeves of Nova Scotia; Nowhere Fast from Ontario's Josh Winker, Erik O'Neill, Colin Blake; Patient 62 from Saskatchewan movie makers Glenn Lapointe, Rick Anthony, Bryce Schlamp; Postmen from Jason Green, Adrian Konstant, Michael Wurtz of Ontario.
Announced this week at events in Toronto, Montreal, Vancouver and Edmonton, the final 15 will advance with their pitches for "high concept stories with franchise potential" in the sci-fi, horror, action, thriller or comedy genres.
The competition format has been altered slightly this year, with both the application window and the length of the project trailer being shortened. The streamlining of the process has resulted in increased audience engagement, J. Joly, executive producer, CineCoup, told Playback Daily.
"Sixty seconds is the perfect length for video content," he said. "When we were doing the 90-second trailers, we found that if you put a punchline in the last 30 seconds, people never even got to it."
The accelerator offers $1 million in production financing from CineCoup Media for a feature-length film. Project teams are tasked with creating support for their projects through social media, drumming up awareness and buzz for their film ideas in the process. Fan voting will boil the final 15 to five and the winner will be selected at Banff in a live-pitch session in front of a panel of industry judges.