TIFF '15: Magali Simard joins Gravestock on Canada section
Simard is the manager of film programs at TIFF, and will join Steve Gravestock in determining the lineup for the Canada section at the 2015 festival.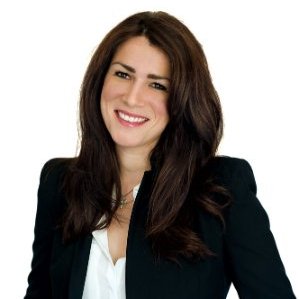 Magali Simard has joined Steve Gravestock on the Canada section programming team for the 2015 edition of the Toronto International Film Festival, it was announced Monday.
Simard is currently the manager of film programs at TIFF. Her responsibilities include new releases, TIFF Cinematheque, the Human Rights Watch Film Festival and ongoing film series run by the organization. She previously programmed the festival's Short Cuts Canada program for five years.
Gravestock has selected the Canadian features to be showcased at TIFF since 2004. For the 2015 edition of the festival, he will also be programming for the Philippines and Nordic Region sections.
As well, Michael Lerman has been tapped to head up the festival's new Primetime program, which will showcase international television. Lerman joined the festival in 2013. In addition to his duties at TIFF, Lerman is currently the artistic director of the Philadelphia Film Society and serves as senior programmer for the Stanley Film Festival.
Elsewhere, TIFF director and CEO Piers Handling will sit on the programming team for the Europe, City to City: London, special presentations, and gala presentations sections. Cameron Bailey, artistic director of TIFF, and Michele Maheux, executive director and COO of TIFF, will also program the City to City, special presentations and gala sections with Handling.
Bailey will also oversee the programming for the Western Europe, South Asia, the Caribbean and USA sections, while Maheux heads up the programming for Ireland and the Netherlands. TIFF director of programming Kerri Craddock will also sit on the programming team for special presentations and gala presentations.
Elsewhere, the Short Cuts programming team includes Danis Goulet, Kathleen McInnis and Shane Smith, director of special projects for TIFF. Andrea Picard will again head up the Wavelengths program, and Thom Powers will program the TIFF Docs section.
Colin Geddes will program the Midnight Madness and Vanguard sections, with Brad Deane working on the programming team for TIFF Cinematheque. Deane is also a senior manager of film programmes at TIFF. Elizabeth Muskala, the director of youth learning at TIFF, will program the festival's kids section.