Hi Opie! greenlit for season two
The marblemedia preschool series will return this fall to TVO, City Saskatchewan and Knowledge Network.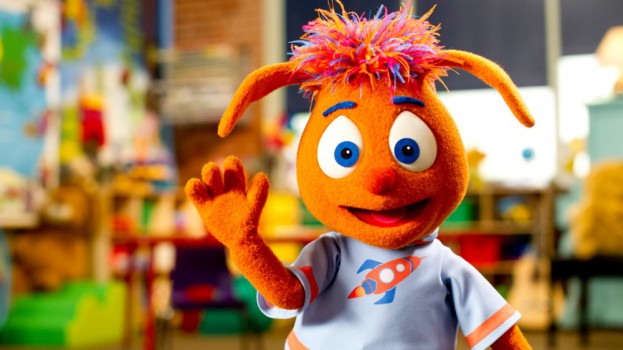 Production is underway on season two of marblemedia's preschool series Hi Opie!, which has been greenlit to return on TVO, B.C.-based Knowledge Network and City Saskatchewan this fall.
The second season will be shot for a new 39 x 7 minute format; the first season consisted of 13 30-minute episodes.
The decision to greenlight Hi Opie! for a second season was partly due to how the show complements the Ontario curriculum, from all-day kindergarten to Grade 3, said Pat Ellingson, special advisor, children's media at TVO.
"We obviously want to create an entertaining and engaging environment so kids will watch, but we want to provide a schedule that…is developed in a way that represents the curriculum from three- to eight-year-olds – so all-day kindergarten to Grade 3," Ellingson told Playback Daily.
According to Mark Bishop, executive producer and co-CEO at marblemedia, season two of Hi Opie! will include a shift to more outdoors, out-of-classroom learning.
"A big part that we want to do is go outside the classroom. Being able to spend time outdoors is an experience that kids can relate to, from recess to outdoor playtime," Bishop told Playback Daily, adding that an outdoor set was built to serve this purpose.
Marblemedia will also launch a mobile website with mobile-friendly games in the fall to coincide with the launch of the show, after "seeing more and more audiences coming to use the [existing] site on tablets," according to Bishop.
Recently, the first season of Hi Opie! was picked up by Netflix in the U.S., U.K., Australia and New Zealand. Bishop attributes the series' international success on the approach marblemedia took in creating the show, which includes talks with international broadcasters and connecting to "universal themes."
"At its core [Hi Opie!] is about exploration, learning and fun…being away from parents, away from home, and engaging with new friends… themes that are really important and really relatable to kids all around the world," Bishop said, adding that being based in Toronto offers producers the opportunity to access a diverse cast reflecting a global audience.
Commissioned by TVO, Hi Opie! is  produced by marblemedia in association with The Jim Henson Company. Mark Bishop and Matt Hornburg will serve as executive producers alongside creator Barbara Slade, Marie McCann, the executive-in-charge of children's and parents media at TVO, Halle Stanford, EVP of children's entertainment at The Jim Henson Company and marblemedia's Mik Perlus.