David Asch named SVP, GM of Shomi
The former Redbox SVP of content will oversee day-to-day management of Shomi, as well as business and growth strategy for the steamer.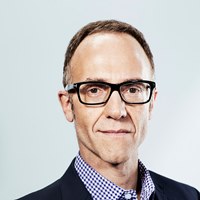 Former Redbox Automated Retail SVP of content David Asch has been named SVP and GM of Shomi, Rogers Media and Shaw Media announced Tuesday.
As SVP and GM, Asch will oversee day-to-day management and business strategy, focusing on content and distribution strategies as well as evaluating potential partnership opportunities. Most recently, Shomi inked a deal with Entertainment One to make 175 movies available on the streamer, including The Hurt Locker and Pulp Fiction.
Asch's experience includes 16 years of overseeing acquisitions and content licensing for companies such as Frontier Communications and In Demand Networks, as well as U.S. DVD renter Redbox.
In his most recent position at Redbox, he was responsible for leading all content, development, licensing and acquisition activities for the company. At Frontier, he held the position of SVP, Video, Internet and Content services, where he managed satellite and IPTV video distribution and partnerships, as well as internet-based portal, advertising and service businesses, and online content acquisitions and distribution. As EVP at In Demand Networks, he headed up programming, digital media, strategic planning and business development initiatives for the company.
Shomi, co-owned by Rogers and Shaw, is currently available in beta to Rogers and Shaw Internet or cable customers. The streamer is available on select mobile devices, on set-top boxes, Xbox 360 and Apple TV. It will also soon be available on Chromecast.