IndieCan picks up End of Days, Inc. for Canada, U.S.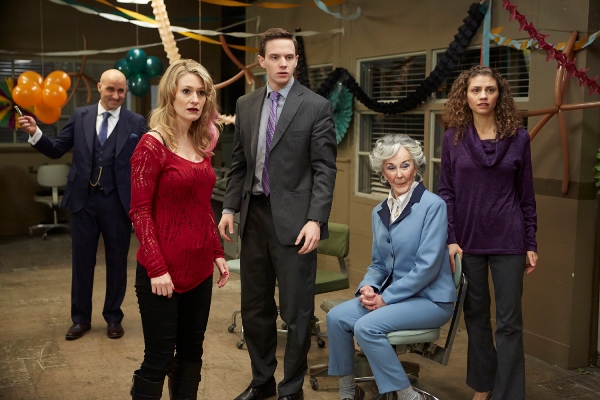 The dark comedic feature will hit North American theatres early 2016 after a run on the festival circuit.
Indiecan Entertainment has acquired the Canadian and U.S. distribution rights to Jennifer Liao's dark comedy End of Days, Inc.
End of Days, Inc., which was formerly titled The End of Days at Godfrey Global, tells the story of a group of coworkers who are bribed into working one last night shift before their employer shuts down for good. What follows is the discovery that their last night on the job may have cataclysmic consequences.
After a run on the festival circuit, End of Days, Inc. will hit theatres in early 2016 throughout Canada and the U.S.  End of Days, Inc. recently bowed at the USA Film Festival in Dallas, Texas.
End of Days, Inc.  is Liao's feature directorial debut. Liao also served as producer on End of Days Inc. alongside Sandy Kellerman. The script for the film was penned by Christina Ray and it stars Republic of Doyle's Mark O'Brien, along with Carolyne Maraghi, Paul Sun-Hyung Lee, Janet Porter, Anna Ferguson, Yulia Petrauskas and Paulino Nunes.
End of Days, Inc. was made with funding from Telefilm Canada.