ACTRA Montreal unveils 2015 award winners
Meaghan Rath (pictured) and Mark Camacho were among the nominees who took home prizes at the ACTRA Montreal awards ceremony held on Saturday evening.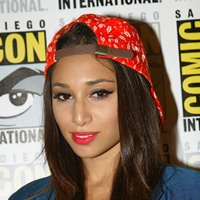 Meaghan Rath and Mark Camacho were among the winners at the 2015 edition of the ACTRA Montreal awards, the union announced Saturday evening at a ceremony held in Montreal's Rialto Theatre.
Rath took home the award in the Outstanding Performance – Female category for her work in Being Human. Camacho won the prize for Outstanding Performance – Male for his role in X-Men: Days of Future Past.
The Outstanding Performance – Voice award was presented to Liz MacRae for her work on Bounty Hunters, and Dan Jeannotte picked up the Outstanding Performance – Videogame prize for his voice work in Assassin's Creed: Unity. The best stunt award went to Helena Laliberte and Naomi Frenette for their work in Pompeii.
This year's ACTRA Awards also honoured actress Ellen David with the award of excellence. The community builder award was given posthumously to Montreal entertainer and philanthropist Geraldine Doucet for support shown to the Montreal community.
Meaghan Rath photo: CarlaVanWagoner / Shutterstock.com