Telefilm invests $7.1M across 10 features
Projects backed in the latest round of financing from the Canada Feature Film Fund include How to Plan an Orgy in a Small Town and Borealis.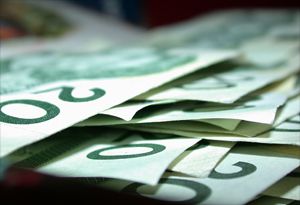 Telefilm Canada has invested $7.1 million across 10 English- and French-language films through its Canada Feature Film Fund.
Room, a majority Canada coproduction with Ireland, was given $3 million in financing from Telefilm, the most given to any one project in this round of funding. Room is directed by Lenny Abrahamson, with No Trace Camping and Element Pictures attached to produce. Elevation Pictures will distribute the drama feature.
Benoit Pelletier's Ego Trip received $1.75 million in funding, and is slated for a summer 2015 release. Ego Trip is produced by Cinemaginaire and will be distributed by Les Films Seville. The Steps, directed by Andrew Curry, picked up $1 million in funding from Telefilm. The Steps is produced by Quadrant Motion Pictures, and will be distributed by Entertainment One with a 2016 release date. Undone, from Director X (aka Julien Christian Lutz) received $375,000 in financing. The drama is produced by Freddie Films, Circle Blue Films and DHX Media.
Elsewhere, Nadia Litz's The People Garden and Sean Garrity's Borealis both received $350,000 investments from Telefilm. The People Garden is produced by Scythia Films, Jobro Productions and Aiken Heart Productions, and currently is slated for a 2016 release. Borealis is produced by Buffalo Gal Pictures, Banana-Moon Sky Films and Vigilante Productions, and will be distributed by Northern Banner Releasing for a fall 2015 release.
Jeremy LaLonde's How to Plan an Orgy in a Small Town and Gaurav Seth's Prisoner X were also both awarded $134,750 in financing. How to Plan an Orgy in a Small Town is produced by Neophyte Productions, and Prisoner X is produced by Federgreen Entertainment and Sir Harry Films, with Indiecan Entertainment handling distribution. Prisoner X is currently slated for a spring 2016 bow.
Finally, Igor Drljaca's The Waiting Room picked up $125,000 in funding. The drama is produced by TimeLapse Pictures, Gearshift Films and YN Films, and is set for a fall 2015 release.