Preproduction underway on Arctic Justice: Thunder Squad
The 3D animated feature will be produced through AMBI Group's Toronto-based studio, AIC Movie. (Alec Baldwin, who will voice a character in the film, pictured.)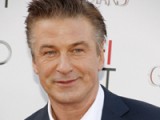 Preproduction and casting work has begun on AMBI Pictures' Arctic Justice: Thunder Squad, a 3D CGI animated feature that will be produced through AMBI Group's Toronto-based studio, AIC Movie.
AMBI Group is a consortium of development, production, finance and distribution companies owned by Andrea Iervolino and Monika Bacardi. Iervolino and Bacardi are producing Arctic Justice via AIC Movie, which is a holding company of Canadian corporations specializing in production, post production and distribution.
The film will be directed by Dimos Vrysellas (Shark Tale, The Prince of Egypt). The screenplay for Arctic Thunder was co-written by Cal Brunker (Despicable Me, Ice Age 4) and Bob Barlen (Escape from Planet Earth). AMBI Distribution, the sales arm of AMBI Group, will be shopping the feature at Cannes.
Talent confirmed thus far to voice the film includes Alec Baldwin, John Cleese, James Franco, Anjelica Huston, Heidi Klum and Dimos Vrysellas.
Alec Baldwin photo: Tinseltown / Shutterstock.com