Production set to begin on Metamorphosis doc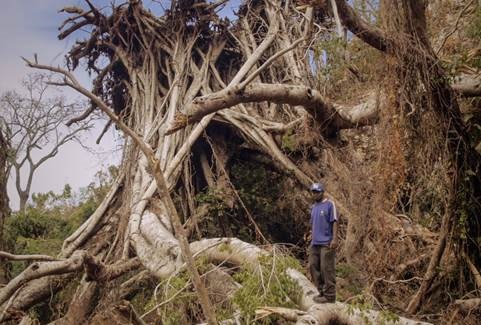 Shooting on the Nova Ami and Velcrow Ripper 4K feature documentary begins on May 8.
Production on filmmakers Nova Ami and Velcrow Ripper's feature documentary Metamorphosis will begin in Vanuatu on May 8.
Coproduced by the National Film Board of Canada (NFB) and Toronto-based prodcos Clique Pictures and Chrysalis Pictures, the film will examine the effects of climate change via a narrative that the filmmakers say is neither about blame nor denial, but instead about acknowledging humanity's place on earth.
Shot entirely in 4K, production on Metamorphosis will continue throughout 2015 and include locations such as the U.S., the Alberta Badlands, the Canary Islands, the Monarch Biosphere Reserve in Michoacán, Mexico and Japan.
The filmmakers will also be tracking their progress on Facebook for fans to follow and increase engagement ahead of the film's release.
Metamorphosis is being financed through the Canada Media Fund, Rogers Telefund, the Ontario Film and Television Tax Credit and the Canadian Film or Video Production Tax Credit and is being produced in association with Super Channel.
Chrysalis Pictures' Ami and Ripper are writing, directing and producing by alongside Clique Pictures' Lauren Grant and the NFB's David Christensen and Bonnie Thompson.
Metamorphosis is slated for a 2017 release.