Syfy cancels Helix after two seasons
The Montreal-shot series, with service production by Muse Entertainment, has ended its Syfy-Showcase run. But is the end always the end in today's multi-platform universe?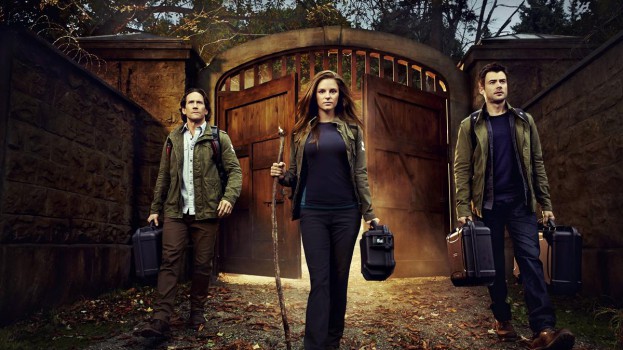 U.S. cable channel Syfy has cancelled the Montreal-shot Helix after two seasons.
Helix was produced by L.A.'s Tall Ship Productions, Kaji Productions and Lynda Obst Productions, in association with Sony Pictures Television with Montreal's Muse Entertainment providing production services.
The series followed a group of doctors from the Centres for Disease Control as they investigate the spread of a deadly virus, and aired on Shaw Media's Showcase in Canada. Canadian actors on the show included Billy Campbell, Jordan Hayes, Neil Napier and Meegwun Fairbrother.
However, in today's multi-platform universe, where everything from Full House to Arrested Development is fair game for revival, Muse Entertainment indicated that Syfy's exit from the series may not be the whole story.
"Muse is looking into alternative ways to mount the show. Nothing is definitive at this time," a Muse spokesperson said in an email.
Actors from the series tweeted their goodbyes as the news rolled out across the web.
"What a fun ride @Helix !! Thank you for such a great experience! I love you #Helix team and fans!!!," Fairbrother tweeted following the news of the show's cancellation. "Well, it was a fun ride. Thanks, all you fans for your great support!" tweeted Naiper.