Deals: Pyramid, Peace Point, eOne, Proper
Peace Point Rights sells Keasha's Perfect Dress (pictured) to TV One in the U.S., and more deals from the week.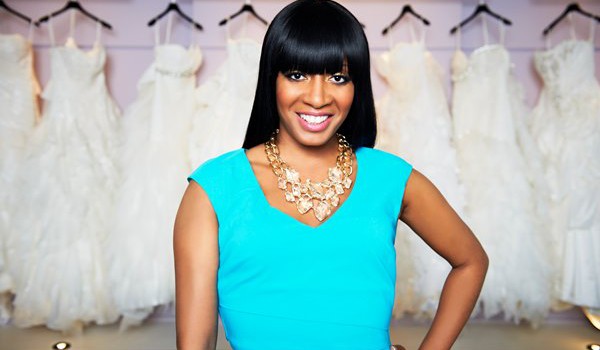 Pyramid Productions
Calgary-based Pyramid Productions has received an order from E! for a second season of Celebrity Style Story. The 40 x 30-minute series began production in Toronto, Calgary and Los Angeles this week. The series follows the style evolution of various celebrities as a group of panelists weighs in. The first season of Celebrity Style Story is set to premiere on E! this fall. It will also be airing worldwide in 35 other countries including the U.S., France, Germany, Australian and Japan. The series is distributed internationally by Vancouver-based Thunderbird.
Peace Point Rights
Toronto-based Peace Point Rights has sold Keasha's Perfect Dress (14 x 30 minutes) to TVOne in the U.S. The series will premiere on the channel on Wednesday, May 6 at 10 p.m. Keasha's Perfect Dress follows bridal consultant Keasha Rigsby as she helps brides-to-be find their wedding dress at her bridal boutique. The series is produced by Peace Point Entertainment and was co-created by Rigsby.
Shomi
Shomi will be adding over 175 movies to its streaming service after striking a deal with Entertainment One this week. Beginning in May, Shomi users will have access to a list of eOne-distributed movies and TV series including Coraline, Pulp Fiction and Zero Dark Thirty and the exclusive Canadian streaming rights to the Lisa Kudrow-starrer Web Therapy.
Proper Rights
The Proper Rights-distributed and Proper Television-produced series Strip N' Rip (previously titled Vegas Rat Rods) was picked up by broadcasters in Australia, New Zealand, Europe, the Middle East and Africa following MIPTV earlier this month. Strip N' Rip follows mechanic Steve Darnell as he and his crew create wacky Mad Max-inspired vehicles for quirky customers from salvaged materials.
In Australia, the rights to season one (8 x 60 minutes) were picked up by Seven Networks, while season two (10 x 60 minutes) was bought by Foxtel for the Australian and New Zealand versions of A & E. Elsewhere, Discovery purchased the rights for season two for Discovery Turbo Extra in Central and Eastern Europe, the Middle East and Africa.
Proper Rights has also added the Neponist Pictures documentary It Happened Here to its catalogue, and will be handling the international distribution rights for the project (excluding U.S.). The documentary, which bowed in the U.S. on Pivot in January 2015, takes a look at issues surrounding sexual assault at university campuses.
- with files from Julianna Cummins