CRTC unveils three-year plan after Let's Talk TV decisions
By 2017-18, the CRTC plans to be monitoring whether unbunded cable TV packages being offered to consumers are "reasonably priced."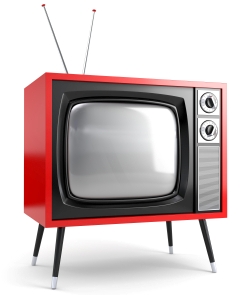 The CRTC on Wednesday unveiled a three-year plan to modernize the country's communications system in the wake of its Let's Talk TV hearings and decisions.
Part of the new strategy is launching a draft code to help consumers navigate dealings with cable, satellite TV and IPTV-based TV services in the new digital landscape.
"Specifically, will the provisions ensure that Canadians have the necessary information to make informed choices about their television services and are empowered in their relationships with TVSPs?" the CRTC said in a March 26, 2015 document first unveiling plans for the TV service providers code.
The three-year plan for 2015 to 2018 also includes a review of  telecommunication services to "ensure that Canadians have access to world-class telecommunications services that will allow them to participate actively in the digital economy."
And the three-year plan will implement the CRTC's "revised regulatory framework" for Canadian TV after its Let's Talk TV initiative.
That includes introducing cable unbundling by 2016, eliminating the 30-day cancellation policy for broadcasting distribution undertakings, and changes to simultaneous substitution rules, including for annual Super Bowl games.
Other planned regulatory actions include revising criteria for independent TV production funds "to encourage the promotion of Canadian programming and remove disincentives for the development of online programming."
The regulator also plans to consult with the industry to establish "sub-categories of children's programming to better measure program production, expenditures, and exhibition, thus ensuring that children's programming is properly supported."
The CRTC also plans to introduce new licensing criteria for national news services "to ensure that Canadians receive high-quality news programming."
Also on the regulator's plate is launching pilot projects for Canadian content certification to recognize big-budget Canadian programs and programs based on popular Canadian novels.
By 2017-18, the CRTC said it will be monitoring whether unbundled cable TV packages being offered to consumers are "reasonably priced," and whether the industry is offering a "small, affordable" skinny basic package.
"The three-year plan is the commission's commitment to Canadians to pursue its efforts to modernize the communication system. We plan to undertake a number of activities to enable Canadians to step into the digital future with confidence and to ensure that the communication system protects their health and safety," Jean-Pierre Blais, chairman of the CRTC, said Wednesday in a statement.