Tricon tries on Morgan White's The Slippers
Tricon will produce and distribute the feature-length doc, which looks into the theft of a pair of ruby slippers used in The Wizard of Oz.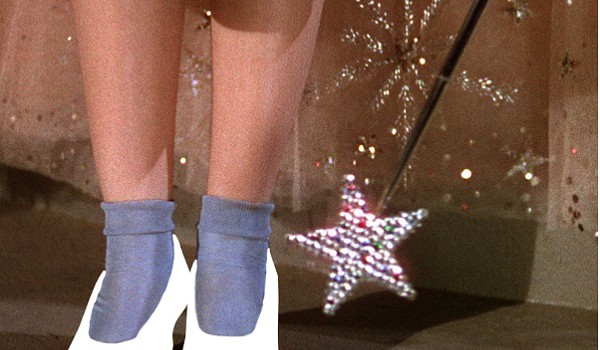 Tricon Films and Television has signed on to produce and distribute director Morgan White's The Slippers, a feature-length doc chronicling the search for a missing pair of ruby slippers worn by Judy Garland in The Wizard of Oz.
The 90-minute film follows the investigation that started after a pair of Garland's famous red slippers was stolen from the Judy Garland Museum in 2005. The shoes are one of only four pairs in existence that were worn by Garland during shooting of The Wizard of Oz.
Tricon first worked with White as a producer on his 2012 film The Rep and liked the strong story and commercial appeal of The Slippers, explained Jon Rutherford, EVP of distribution and business development at Tricon Film and Television.
"This area of [documentary] content has been successful for us on the business side for a number of years and we look at this as something that we can [do to] not only support a great message, but also generate revenue," Rutherford told Playback Daily.
The plan is to have the film finished by the end of the year for submission to 2016′s major film festivals, including Cannes, Sundance and SXSW. The director also says there are plans for a limited theatrical run in independent theatres across the world.
"I was lucky enough while making my previous film, The Rep…to befriend a plethora of different cinemas all over the world. I've stayed in contact with many of them and our hope is to release this film theatrically in those independent cinemas across the world," White said.
Talks are currently underway with potential broadcast partners for The Slippers, Rutherford says.
"The more pieces of footage that we put together and create a different promo for them, the more we'll have a better understanding of who might be our choice and vice versa," he explained.
Separately, White has also started a crowdfunding campaign called "Save the Slippers" on Indiegogo. The campaign has a goal of $45,000, which will be used to finance the final stretch of a private investigation that White says is close to cracking the case.
"As it stands, if we don't raise the money, most of the story will still be able to be told [in the documentary] but there will be no firm conclusion as to what happened to the shoes," White said.
The documentary will be made even if the crowdfunding campaign does not meet its goal.