Seville Int'l to rep Dolan's next French-language feature
Marion Cotillard, Lea Seydoux, Vincent Cassel, Nathalie Baye and Gaspard Ulliel will star in the Canada-France coproduction Juste La Fin Du Monde, to start shooting next month.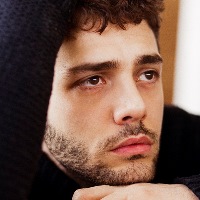 Xavier Dolan has gone to France to help cast leads for his next film, the French language drama Juste La Fin Du Monde.
The Canada-France coproduction is to star Marion Cotillard, Léa Seydoux, Vincent Cassel, Nathalie Baye and Gaspard Ulliel.
Working with big-name French actors is a departure for Dolan, who has mostly worked mostly with Quebec actors in the past.
Seville International, Entertainment One's boutique sales outfit, has picked up the world sales rights for Dolan's project, excluding Canada and France, and will start shopping Juste La Fin Du Monde in Cannes.
Sons of Manual's Nancy Grant and Dolan and MK2′s Nathanaël Karmitz will produce, along with Sylvain Corbeil.
eOne and Les Films Séville will distribute the film across Canada.
And MD2 will handle in France, with Diaphana/MK2 distributing, while Seville International handles sales for the rest of the world.
Production on Juste La Fin Du Monde, which Dolan adapted from a stage play by Jean-Luc Lagarce, is set to start at the end of May. The shooting location of the film has yet to be determined. The project portrays a writer who, after a 12 year absence, goes back to his hometown and plans to announce his upcoming death to his family.
The project is Dolan's follow-up to Mommy, and will come before his English language directorial debut, The Death and Life of John F. Donovan, which is set to shoot in fall 2015 and star Jessica Chastain and Kit Harington.
Juste La Fin Du Monde has financing from Telefilm Canada.