Seville International to sell Sleeping Giant overseas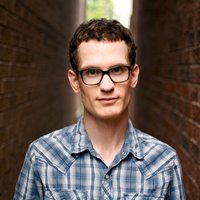 Sales will start at Cannes, where Andrew Cividino's (pictured) feature directorial debut will screen as part of the Critics Week sidebar.
Seville International has picked up the international sales rights to Andrew Cividino's feature directorial debut Sleeping Giant.
The Entertainment One division will start international sales at Cannes, where Sleeping Giant will screen as part of the Critic's Week sidebar.
The film, starring Nick Serino and Reece Moffett, is produced by Toronto-based prodcos Film Forge and Hawkeye Pictures.
The film also stars Jackson Martin, David Disher and Erika Brodzky, and portrays a teenager spending his summer vacation with his parents when his dull routine is shattered after he befriends a pair of adventurous, smart-aleck cousins.
A short version of Sleeping Giant screened in the 2015 edition of TIFF's Canada's Top 10 Film Festival.
Karen Harnisch, who is producing, and executive producer Aeschylus Poulos unveiled the international sales deal on Monday with Seville International's Anick Poirier.