Anne Pick wins Don Haig Award at Hot Docs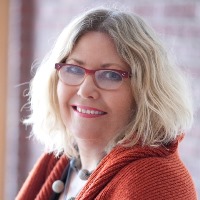 The veteran producer will receive the $5,000 prize on Friday at the Hot Docs awards.
Veteran film producer Anne Pick is to receive this year's $5,000 Don Haig Award.
The prize is presented annually to a Canadian indie producer with a feature documentary competing at Hot Docs.
Pick is the producer of John Zaritsky's A Different Drummer: Celebrating Eccentrics (pictured), which has its Toronto premiere on Sunday at Hot Docs.
She will be honoured by the Don Haig Foundation at the Hot Docs Awards this Friday.
Pick, a veteran producer, director and story editor with Real to Reel Productions has among her film credits Gambling of Extinction, Animism: People Who Love Objects, and Irish Change: The Rape of Nanking.
She joins former winners of the Don Haig Award that include Michael McNamara in 2014, Merit Jensen Carr, Mia Donovan, Rama Rau and Guylaine Dionne.