Ontario budget: Digi fund boosted, credit narrowed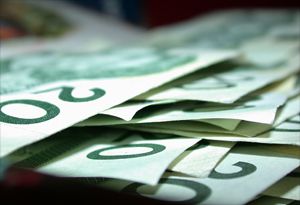 Changes introduced in Thursday's budget include a revision to the Interactive Digital Media Tax Credit and an expansion of the Interactive Digital Media Fund.
Digital media producers in Ontario surely breathed a sigh of relief on Thursday as the provincial budget revealed increased government support for digital media funding and an industry-specific narrowing of the sector's tax credit program.
Citing an unsustainable rise in applications to the Ontario Interactive Digital Media Tax Credit (OIDMTC) – 40% growth in credit support annually since 2003/04 – due to broad eligibility, the province took the step Thursday to restrict eligibility to entertainment products and educational products for children under 12.
Previously, the credit's eligibility extended to a wide range of digital media, such as non-industry-specific websites. Products excluded under the revised eligibility include search engines, real estate databases and those related to news or public affairs.
The change applies to expenditures incurred after the budget announcement this week.
Another key change: the requirement that all or 90% of a product be developed by an Ontario company claiming the credit is being replaced by labour-based criteria. Going forward, 80% of total labour costs of a qualifying project "be attributable to qualifying wages and qualifying remuneration paid to individuals or corporations that carry on a personal services business."  Twenty-five per cent of total labour costs must be attributable to wages paid to employees of the company claiming the credit. This rule applies to all projects going forward, including those awaiting certification but does not apply to those certified before April 24.
Of particular note, however, to the indie production community is a renewed commitment from the government to the Interactive Digital Media Fund (IDM).
Under the proposed new budget, Ontario will invest $6 million this year (2015-2016) and $10 million after that in the IDM "to help support some co-production opportunities and activities that would not be eligible for the Ontario Interactive Digital Media Tax Credit (OIDMTC)."
The province attributed the expansion to savings achieved through the changes made to the OIDMTC.
The new investment represents a significant expansion: the IDM has doled out $19 million since 2005 over 169 projects, an average of just under $2 million a year.
According to the government, investment through the IDM has resulted in $56 million in product revenues and 950 jobs.
In a statement issued by the government, Christa Dickenson, executive director of Interactive Ontario, said the association supported the changes.
"Ontario's interactive digital media (IDM) sector has grown from a handful of companies, to an industry that now employs over 17000 FTEs, generates over $1 billion for the economy, and has made the province a world leader in IDM creation. The changes to the OIDMTC in today's budget will ensure core Ontario IDM companies can continue to invest, hire more young people, and make Ontario a centre for innovation that can compete on the world stage."