NSI unveils 2015 New Voices class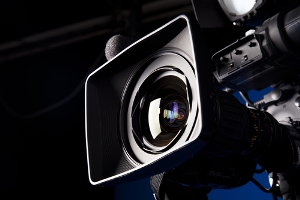 This year's class of participants include Vince Fontaine, Melissa Raven and Kelsey Smoke.
The National Screen Institute (NSI) has unveiled the names of the nine students selected for this year's New Voices training program.
All hailing from Manitoba, the 2015 class is made up of Cody Blacksmith, Matthew De Paz, Kirk Ferland, Vince Fontaine, Frances Koncan, Kyle McCorrister, Melissa Raven, Kelsey Smoke and Nicole Staats.
For the classroom phase of the program, students attend workshops and seminars led by industry experts. The students then go on to intern with a broadcaster or independent prodco to produce and screen three short films. The program provides participating students with a minimum wage throughout the course.
The 14-week training program will begin with a traditional feast on Monday, April 27 that will incorporate a pipe ceremony led by elder Colin Mousseau.
Applications for the program are open to all Aboriginal adults between the age of 18 and 25 who express a desire to get into the television and film industry. Ninety-four students have graduated from the New Voices program since it kicked off in 2005.
This year' program is led by Ursula Lawson, along with program coordinator Trinity Bruce, NSI Aboriginal training programs advisor Lisa Meeches and elder Colin Mousseau.
NSI New Voices receives financial support from the provincial department of Manitoba Tourism, Culture, Heritage, Sport and Consumer Protection, Telefilm Canada, the Centre for Aboriginal Human Resource Development, the Academy of Canadian Cinema and Television, the Directors Guild of Canada and Manitoba Liquor and Lotteries. Shaw Media is a strategic sponsor of the program, with Entertainment One, Super Channel, Corus Entertainment, imagineNATIVE and Manitoba Film and Music serving as supporting sponsors.