Ed Gass-Donnelly's Lavender readies for Toronto shoot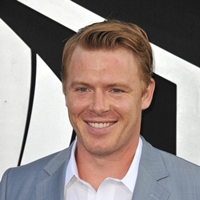 The indie from AMBI Canada will shoot in Toronto this summer, with The Blacklist's Diego Klattenhoff set to topline. (Klattenhoff pictured.)
Ed Gass-Donnelly has a male lead for his latest movie, the supernatural thriller Lavender from AMBI Canada.
Canadian actor Diego Klattenhoff (The Blacklist) will star in the long-gestating Canadian indie, a ghost story about a woman haunted by her past. The film is set to shoot in Toronto this summer.
AMBI Canada is financing, producing and arranging international distribution for Lavender. AMBI Canada is the Canadian arm of the Italian production and finance group AMBI Pictures.
Lavender centers on a woman who must return to her childhood home in order to remember the grisly family massacre that took place there, of which she was the sole survivor. The ghosts of her family, of which Klattenhof will play the patriarch, force her to remember what really happened the night of their deaths.
AMBI Canada, which is run by Monika Bacardi and president Andrea Iervolino, is also producing another movie to shoot in Toronto later this year, Second Time Around, a drama about two seniors who meet and fall in love.
The company's slate also includes the $60 million Canadian animation feature Arctic Justice: Thunder Squad, to be produced in AMBI Canada's Toronto studio, AIC Movie.
Photo: Featureflash / Shutterstock.com