Joey Klein debut feature set for summer shoot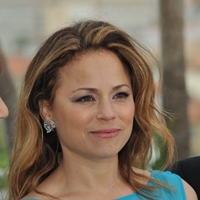 Canadian indie The Other Half has lined up leading Canadian ladies Suzanne Clement and Tatiana Maslany to star. (Clement pictured.)
Mommy star Suzanne Clement, Tatiana Maslany and Tom Cullen are to star in director Joey Klein's debut feature The Other Half, to shoot in Toronto in July.
Cullen will play Nickie, a grief-stricken man, and Maslany a bipolar woman named Emily. The two fall in love and try to forge a simple life together.
Clement will play Emily's stepmother, while Deragh Campbell is attached to play Emily's friend. Mark Rendall will appear as Nickie's friend.
The Other Half, which has development financing from the Harold Greenberg Fund and the OMDC, comes from Motel Pictures.
Nicole Hilliard-Forde is producing, with the executive producer credits shared by David Miller of A71 Productions and Julia Sereny and Jennifer Kawaja of Sienna Films.
Mongrel Media is attached to release in Canada.