Women directors face entrenched film industry bias: study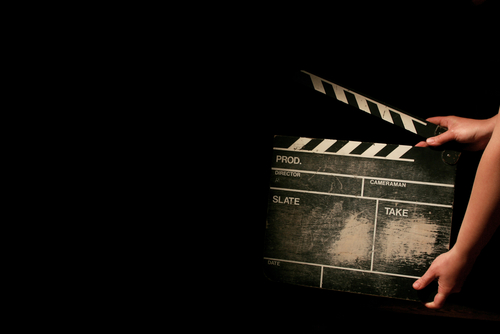 The number of women moving from directing indie movies to major studio tentpoles is rare. The results of a three-year study by the Sundance Institute helps explain why.
The Canadian film industry has applauded homegrown directors like Denis Villeneuve and Jean-Marc Vallee moving from their indie roots to directing mainstream Hollywood movies.
But female directors face an uphill struggle to follow their example, which explains their rare presence on major studio film sets, a three-year study by the Sundance Institute has concluded.
The investigation, conducted by the researchers at the University of Southern California, found women and men were equally likely to receive distribution for their movie titles after participating in the Sundance Film Festival's U.S. dramatic competition.
But a gap between the commercial box office opportunities and success of men and women directors then opens up.
"Female directors face a steep fiscal cliff as they attempt to move from independent to more commercial filmmaking," said Dr. Stacy L. Smith, the main investigator from the Annenberg School for Communication and Journalism, said of the gender imbalance uncovered by the study.
The research found women directed around 25% of the films in Sundance's U.S. dramatic competition between 2002 and 2014.
And most female-directed films in the U.S. dramatic competition, or 88.7%, received commercial distribution after their Sundance appearance, roughly the same as the male-directed films.
But even with commercial distribution gender bias was revealed. The Sundance study found movies with a female director were more likely than movies with a male director to be released by indie players with fewer P&A dollars and exhibition clout.
"Male-directed films (43.1%) were more likely than female-directed films (29.8%) to receive distribution from a studio specialty arm or mini-major," the study found.
The director gender gap was most marked with Hollywood studio movies playing at the local multiplex.
Across 1,300 top-grossing films surveyed between 2002 and 2014, only 4.1% had women directors.
The study's finding has implications for women directors in Canada and elsewhere that rely on Sundance, TIFF and other major film festivals as commercial marketplace and career launchpads.
"The results from this study demonstrate that female directors set out on a course that confirms and triggers a stereotype that may affect the deals they make and the opportunities they are offered," the study found.
"As such, the choices female directors make early in their careers can have lasting financial consequences," it concluded.
The study, which surveyed 39 men and 20 women working in Hollywood, found 44% of respondents believed female directors are perceived to make films for a "subset and/or less significant portion of the marketplace," while male directors are judged to be better placed to target mainstream audiences with action pics.
And 42% of those surveyed pointed to a perceived scarcity of female directors to hire for top-grossing films, while another 25%, and especially film sellers, said they believed women lacked ambition to direct action and tentpole films.
Cathy Schulman, president of Women in Film Los Angeles, said the three-year study identified entrenched industry assumptions about women filmmakers and their creative qualifications and ambitions that needed rooting out.
"Now we need to move a heavy boat through deep waters, and WIF is committed to year-round action until sustainable gender parity is achieved," Schulman said in a statement.
- Image courtesy of Shutterstock