Valerie Creighton to Nova Scotia: no tax credit, no TV shows
The CMF head warned the province's finance ministry that, without a workable film tax credit, patchwork financing for Nova Scotia TV shows will quickly unravel.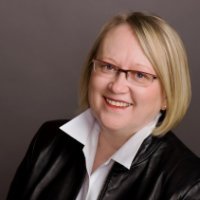 Canadian TV producers have long relied on, and been used to, a patchwork of public and private subsidies to get projects financed and made.
Here tax credits have proven as indispensable as a broadcast licence or coproduction coin.
That was the message Canadian Media Fund (CMF) president and CEO Valerie Creighton brought when she wrote Tuesday to Nova Scotia finance minister Diana Whalen to publicly intervene in that province's fight over the future of its film tax credit.
Without a workable film tax credit, patchwork financing for Nova Scotia TV shows will quickly unravel as the CMF could not be expected to back risky financing structures.
"Respectfully, in our experience, the FITC (Nova Scotia Film Industry Tax Credit) was a critical component in the financing structure of these projects, closing financing gaps and in the process, leveraging significant financing from other sources," Creighton wrote in her April 21 letter, which was released to the public.
Nova Scotia two weeks ago shocked the province's production sector when it unveiled a proposed new film tax credit that is only 25% fully refundable. The remaining 75% of the eligible tax credit will be non-refundable.
That's a major drawback for the CMF and the TV producers it backs, as they rely on tax credits to help close a gap in patchwork financing for TV series.
For example, along with a broadcast licence, the CMF demands a "completed" finance structure for a proposed TV show before it can consider investing, Creighton told Whalen.
"Nova Scotia producers will not be able to complete their financing and any possible commitment by the CMF will be lost to the province," she added, before stating that a lack of provincial financing also precluded coproduction opportunities for Nova Scotia producers.
Creighton's intervention came as Nova Scotia producers hold crunch talks with Whalen and officials in her finance ministry to salvage what they can from the current tax break before it expires, as is proposed, on July 1, 2015, to be replaced with the largely non-refundable model.
Nova Scotia production sector has told the provincial government their industry will be lost, and local producers will go elsewhere to make their films and TV projects, if the current film tax credit is gutted.
As a measure of how the loss of a tax credit leaves TV producers with few short-term patches to close a budgetary hole, Creighton in her letter pointed to how the CBC and BET's The Book of Negroes was structured.
The international coproduction originated in Nova Scotia, where the provincial tax credit accounted for 11.7% of the overall production budget.
The CMF contributed in all 39.5% of the financing via a licence fee top-up and equity investment. And the Nova Scotia investment triggered 12% of the financing structure from the Ontario tax credit program, while also securing a 17.9% cash licence fee from the CBC.
"Simply put, without the same level of refundable investment through the FITC in this case, there would be an insurmountable deficit, external resources would not have been triggered and this production would not have been made," Creighton said.
The CMF topper concluded the industry fund had a national mandate, of which the Nova Scotia industry deserved to remain a part.
"The $39.2 million contributed by the CMF in the past is inward investment to the province of Nova Scotia. Without the same level of predictable value via the refundable portion of the FITC (or some form of provincial investment), this inward investment is at risk. Production will leave, taking with it external investment no longer available to Nova Scotia," Creighton warned, before offering to open lines of communication with Whalen and her department.