It's Showtime for Bell Media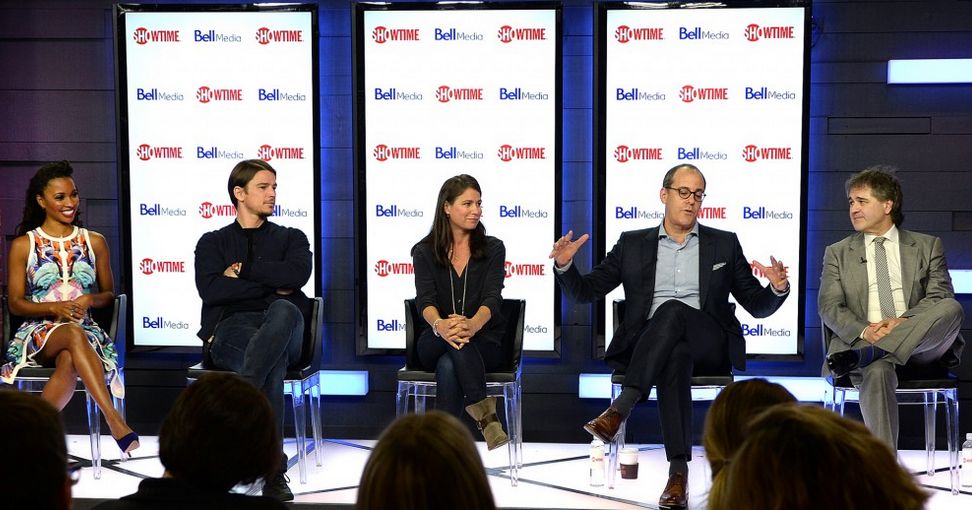 Bell Media's Phil King and Showtime president David Nevins unpack the partnership at a media event Tuesday.
Bell Media presented its Showtime deal to the press on Tuesday, trumpeting its "get" as the first foreign expansion of the well-known U.S. pay TV brand and emphasizing its importance to the CraveTV launch.
With OTT exploding across global markets, the need for premium programming has never been higher, as services duke it out to grab watercooler series that can convert fans to subscribers. With Netflix and rival Shomi in-market, securing first-window domestic rights to Showtime series such as The Affair and the new Steve Coogan-starrer Happyish was critical to CraveTV's launch, noted Phil King, president CTV, sports and entertainment programming, Bell Media.
"I feel we have a big head start on Netflix with this deal," he told the assembled press. 
The long-term licensing and trademark agreement is a model that Showtime president David Nevins, in attendance for the launch, told the audience he'd like to see as the first of many in English-speaking countries around the world.
Bell Media is using main net CTV to kick-start the (official) Showtime launch with an exclusive Canadian window for the premiere of Happyish, airing it on Saturday night at 10 p.m. on CTV a day ahead of its U.S. Showtime debut. Following that, the series will be offered exclusively on CraveTV, day-and-date with its U.S. partner.
Showtime content on CraveTV is curated much like a channel, with shows appearing under the category "Showtime Collection."
While bolstering CraveTV is the focus on the deal, King says some of the programming may migrate to Bell Media non-pay specialties in the future, but that such a scenario would likely only apply to secondary windows.
Bell Media will be promoting the partnership with Showtime across its platforms, with creative emphasizing the brand as well as the individual shows, so that viewers come to associate the Showtime brand with new and existing series, some of which have been airing on Bell Media and Corus' TMN and Movie Central (respectively) and Super Channel.

In addition to hosting Showtime content on CraveTV, Bell Media will continue to show a two-hour weekly block of shows from the network on its pay TV channel, TMN.

CORRECTION: The original version of this article incorrectly indicated that Homeland was part of the lineup of series to which CraveTV has first-window rights. First window rights to that series currently belong to Super Channel in Canada.
Image (left to right): Shanola Hampton (Shameless), Josh Hartnett (Penny Dreadful), Maura Tierney (The Affair), David Nevins, president, Showtime Networks Inc. and Phil King, president, CTV, sports and entertainment programming
- From Media in Canada