Away From Everywhere preps for Newfoundland shoot
Shawn Doyle, Joanne Kelly and Jason Priestley (pictured) will appear in the Justin Simms-directed feature.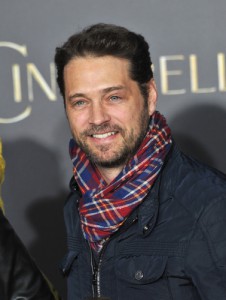 Cameras are set to roll in St. John's, Nfld. next week on Justin Simms' Away from Everywhere, a feature based on the Chad Pelley novel by the same name.
Shawn Doyle, Joanne Kelly and Jason Priestley will appear in the feature, which tells the story of a struggling writer who has an affair with his brother's wife. The screenplay for the film was adapted by Mark Hoffe.
Attached to produce the feature are Barbara Doran's Morag Loves Company, Brad Gover's Mad Mummer Media and Michael Dobbin's Quiet Revolution Pictures. Canadian distribution of Away from Everywhere will be handled by Capital Motion Picture Group, and is currently slated for a 2016 release.
The film received financial support from Telefilm Canada, the Newfoundland and Labrador Film Development Corporation and Super Channel.
 Photo: Jaguar PS / Shutterstock.com