Why PNP is getting to know what women want
The Vancouver-based distributor has high hopes for its newest acquisition, the Helen Hunt-directed Ride, one of several female-driven films the distributor has had on its recent roster.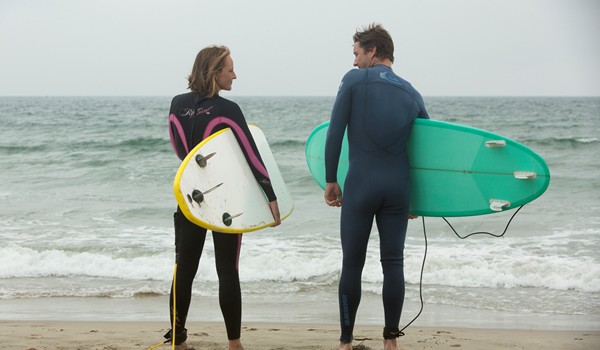 It may not have been the plan from the outset, but Vancouver-based Pacific Northwest Pictures is definitely getting to know what Canadian women want.
The upstart distributor's latest acquisition, the Helen Hunt-directed Ride, is the latest in a roster of female-focused films acquired by the company for distribution across Canada. Other recent acquisitions include Rubba Nadda's October Gale and Liv Ullman's Miss Julie. Even the male-directed and led films on PNP's roster have been driven by female characters, including Roger Michell's Le Week-End (starring a sassy Lindsay Duncan) and Jason Priestley's Cas and Dylan, starring Tatiana Maslany alongside Richard Dreyfuss.
But despite the appearance of a theme, PNP VP Emily Alden says the company is not looking to corner the market on female-driven films. It's simply a gap in the market PNP has been addressing while building up its slate.
"It's something that happened organically. It's kind of a nice coincidence, but the only shift really is that the company has begun to acquire bigger titles," Alden told Playback Daily. "I think that women 30-plus have been underserved for many years, and they are a super-savvy audience. They like smart films, they like entertaining films, and I am really glad we are able to be part of bringing that to Canadian audiences."
Since its launch in 2010, Alden said Pacific Northwest PNP's strategy has been acquire well-acted, high-quality, commercially viable films with a broad appeal. And it's working: Ride represents one of the distributor's most commercial films to date, driven by Hunt's longstanding audience appeal and increased involvement due to her directorial role. 
Pacific Northwest will be releasing the film theatrically in select cities on May 1 (the exact theatres had not yet been confirmed as of press time), followed by a release via on-demand platforms on May 12. Alden noted that the cinematic quality of the film makes it well suited to a theatrical release on the big screen, but is also the type of film that people would like to watch at home.
"Our strategy has always been to use the theatrical release as a home base, but really keeping in mind where else the film can live, what audiences are going to see them and where we can find those [audiences]," Alden said.
Leading up to the May 10 theatrical release for Ride, Pacific Northwest will be doing a mix of traditional and digital marketing to promote the film including print, broadcast and radio ads. Hunt has also provided publicity support for the film, and the distributor is working with her on a number of Canadian press opportunities.
The target demographic for Ride falls into those over the age of 30 with a natural female skew, said Alden, as the film centers around themes of motherhood, reinvention and relationships. However, she did note Ride is also a comedy, with a strong performance from Luke Wilson that can appeal to male audiences.
"There is something to connect to on different levels," Alden said.
PNP will also distribute Cam Labine's Mountain Men this year, a decidedly male-focused film that debuted at the 2014 Whistler Film Festival about two brothers lost in the wilderness. Other films PNP will release in 2015 include The Legend of Barney Thomson, starring Robert Carlyle and Emma Thompson, and What We Did On Our Holiday with Rosamund Pike.