Andrew Cividino's Sleeping Giant booked into Cannes competition
The feature directorial debut from Cividino (pictured) will compete in the Critic's Week sidebar.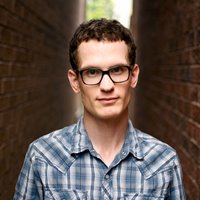 Andrew Cividino's feature directorial debut Sleeping Giant will compete in Cannes as part of the Critic's Week sidebar.
The film, starring Nick Serino and Reece Moffett, is produced by Film Forge, in association with Hawkeye Pictures.
The film also stars Jackson Martin, David Disher and Erika Brodzky, and portrays a teenager spending his summer vacation with his parents when his dull routine is shattered after he befriends a pair of smart aleck cousins who pass their ample free time with debauchery and reckless cliff jumping. A short version of Sleeping Giant screened in the 2015 edition of TIFF's Canada's Top 10 Film Festival.
Karen Harnisch is producing, and Aeschylus Poulos is executive producing.
Last week, Cannes announced the Denis Villeneuve-directed Sicario will screen in the main Cannes competition. The U.S. drug trafficking drama is produced by Black Label Media and Thunder Road Pictures, and stars Emily Blunt, Josh Brolin and Benicio Del Toro.